Abstract
ASSESSMENT OF THE LEVEL OF KNOWLEDGE REGARDING ATTENTION DEFICIT HYPERACTIVITY DISORDER AMONG SCHOOL TEACHERS
M. Angelin Dhanalakshmi*, Sharmila S., Atchaya P. and Gomathi E.
ABSTRACT
Attention deficit hyperactivity disorder (ADHD) is a medical condition characterized by difficulties with inattention, hyperactivity and impulsivity. Attention deficit hyperactivity disorder can have a profound effect on a person's quality of life. Children and adolescent with the disorder often have difficulties with socialization, school performance and behaviour. Boys are 2-3 times more likely to be diagnosed than girls. Children whose parents have type 1 diabetes face a 29% higher risk of being diagnosed with ADHD according to new research.
[Full Text Article]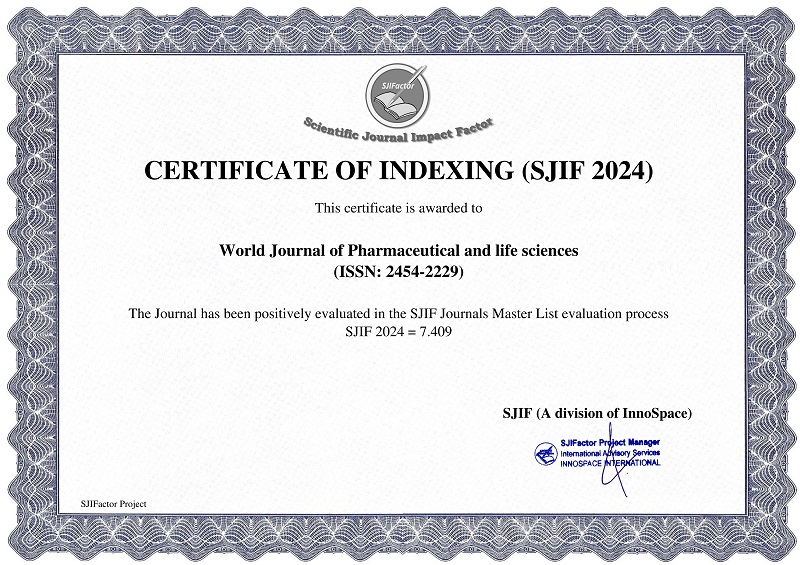 BEST PAPER AWARDS
World Journal of Pharmaceutical and life sciences Will give best paper award in every issue in the from of money along with certificate to promote research .
Best Article of current issue
Download Article : Click here