2021 - VOLUME 7, JUNE ISSUE 6
Research Article
Chinedum Ifeanyi Nwankwo*, Njoku Juliet Chinomso, Nwakanma Sunday Ndubuisi, Ajah Obinna, Alaebo Prince Ogochukwu, Uhuo Emmanuel Nnaemeka, Pipi Okechukwu Gift, Ochiabuto Esther C. and Umeh Virginus A.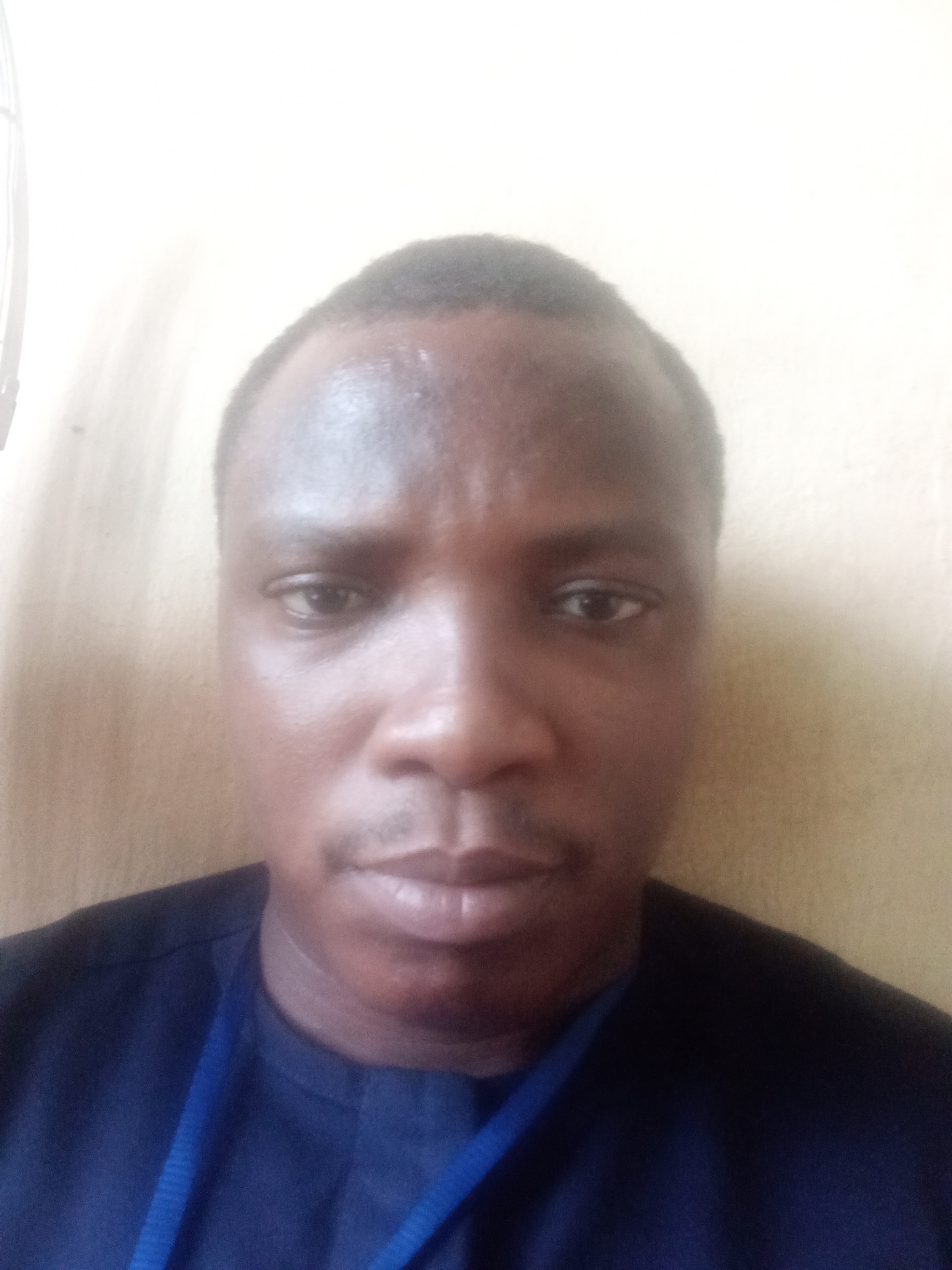 Hamdi Abdelnabi Abdalla Amin*, Mustafa Mohammed Osman Ahmed, Bakheit Mustafa Mohammed Saleh,
Ali Sid Ahmed Mohammed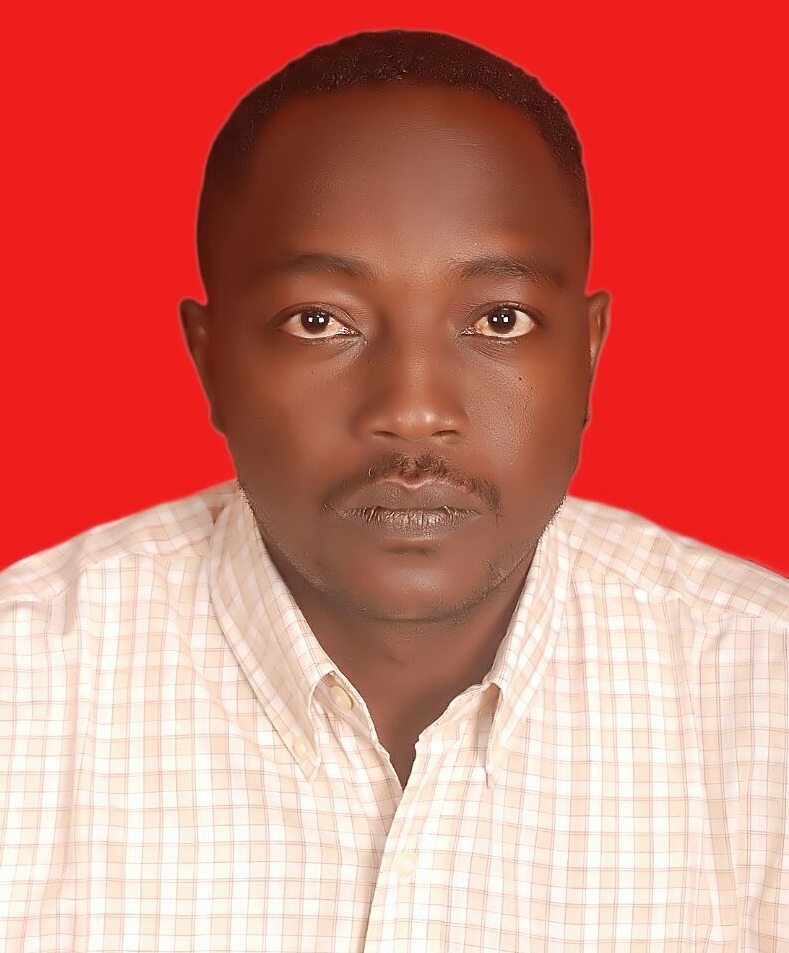 Tasneema Khanam Dila* and Gurbanov Geldimyrat*
*Dr. Neha and Dr. Kuldeep Tomar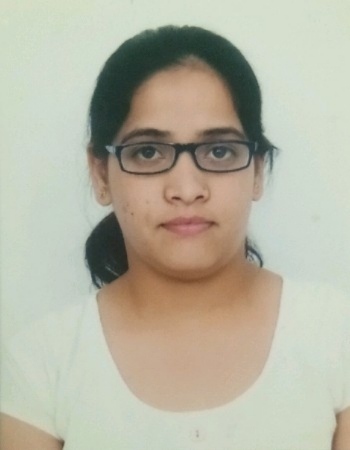 Anak Agung Ngurah Badung Sarmuda Dinata, I Gusti Nyoman Gde Bidura*, I Gede Mahardika, and
I Gusti Lanang Oka Cakra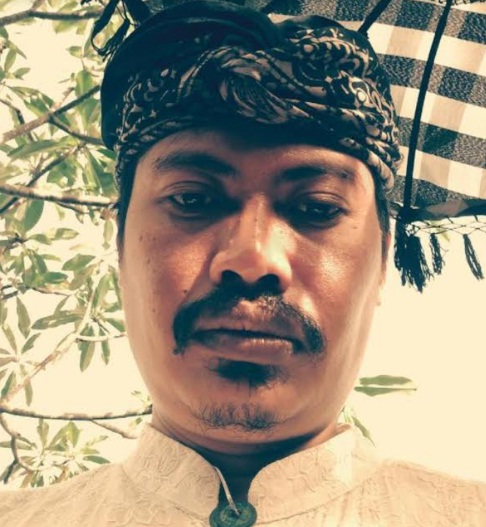 Ahmad Rizwan*, Sharma Saurabh, Sharma Satish K, Kumar Vishal, Bari Darakhshan G. and Verma Chhavi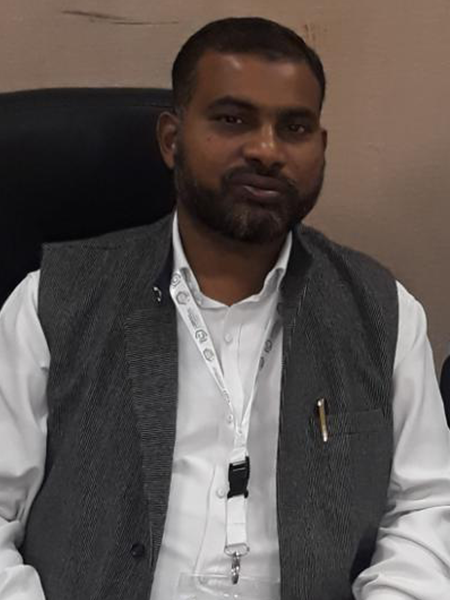 Dr. Adel Gabriel*, Moheb Basta and Mona Nematian
Case Report
Dr. Btissam Ouafidi, Elmiski Fatiha, Oumaima Wajih*, Mustapha Benhessou, Simohamed Ennachit, Mohammed Elkarroumi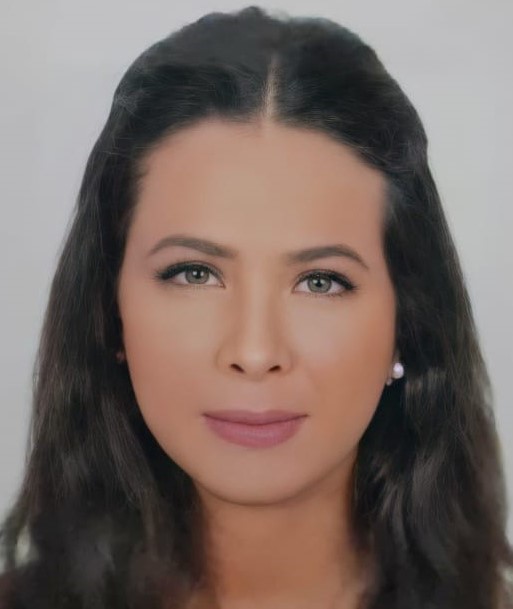 M. Bouslikhane*, S. Ghdaif, Khalloufi C., Nayam F., S. Mahdaoui, K. Fichtali and S. Bouhya

M. Bouslikhane*, S. Ghdaif, K. Chadia, Nayam-F., A. Lamrissi, K. Fichtali and S. Bouhya

Dr. M. Bouslikhane*, Dr. S. Ghdaif1, Dr. Majidi S., Dr. Nayam F., Pr. S. Mahdaoui, Pr. K. Fichtali, Pr. S. Bouhya

Dr. Nivedita D. Mugli*, Dr. Vijayamahantesh Hugar and Dr. Varsha Kulkarni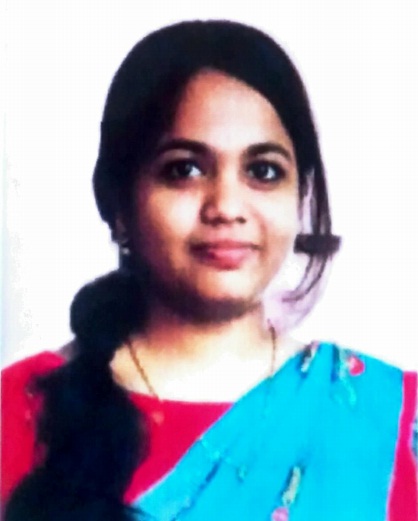 *El Koummi Jihad, Youssouf Nabila, Mokhlis Sabah, Benhessou Mustapha, Ennachit Mohamed, ElKarroumi Mohamed

Review Article
Dr. M. Mourabbih*, Dr. R. Samhari, M. Charkaoui, Pr. M. Ennachit, Pr. Benhassou and Pr. El. Karroumi

Jose Manuel Rodríguez Valencia, Maria San Miguel Rodriguez and Angel San Miguel Hernández*

Devesh Panwar*, Ravi Raj Singh and Namrata Kulshrestha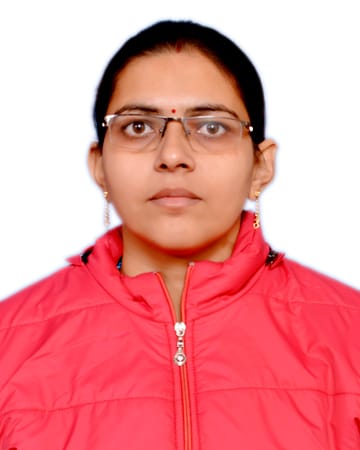 Sangeeta Neelannavar*, Vijayamahantesh Hugar and Varsha Kulkarni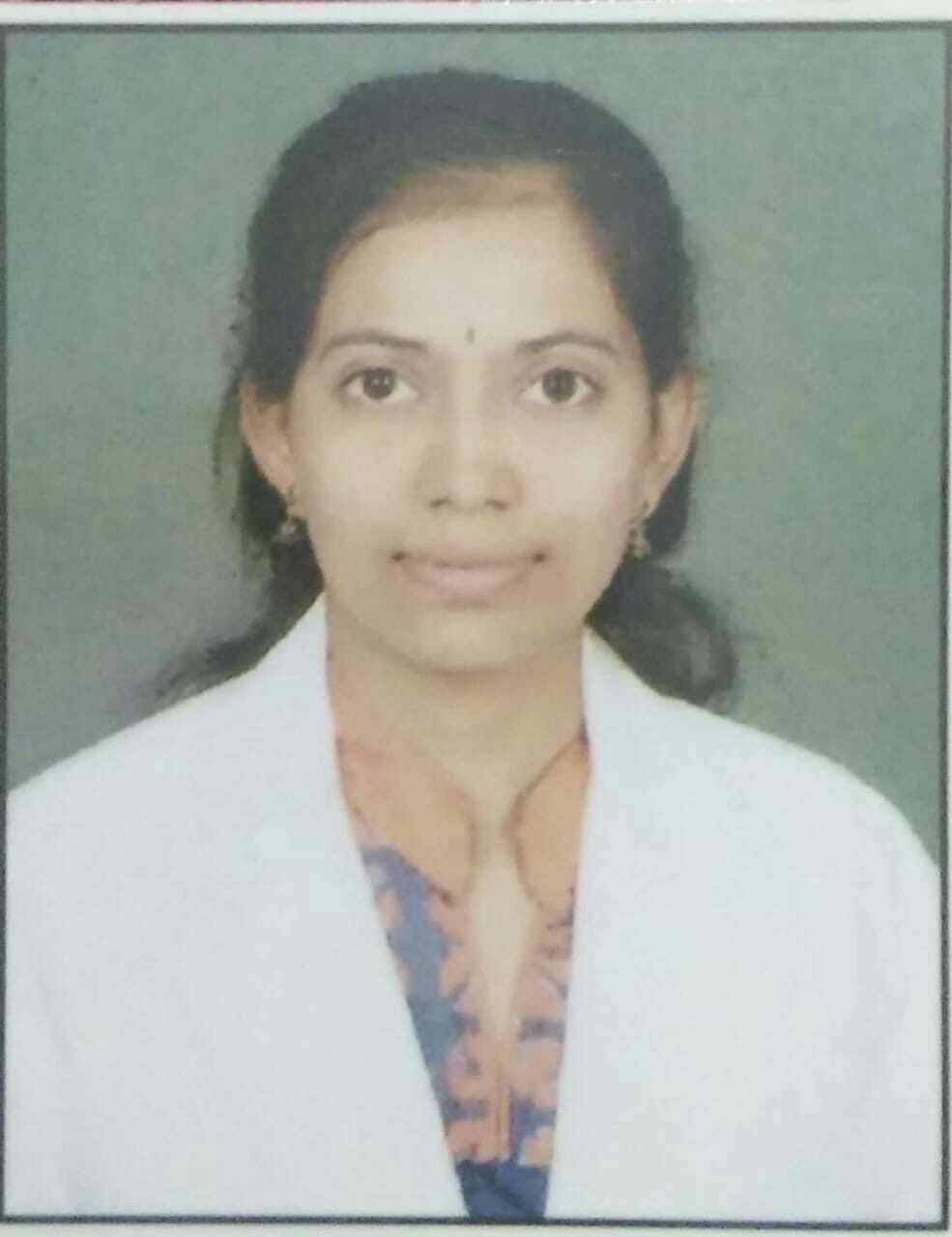 Indushree B. S.* and Varsha Kulkarni

Dr. Arjina Fatima*and Dr. Varsha Kulkarni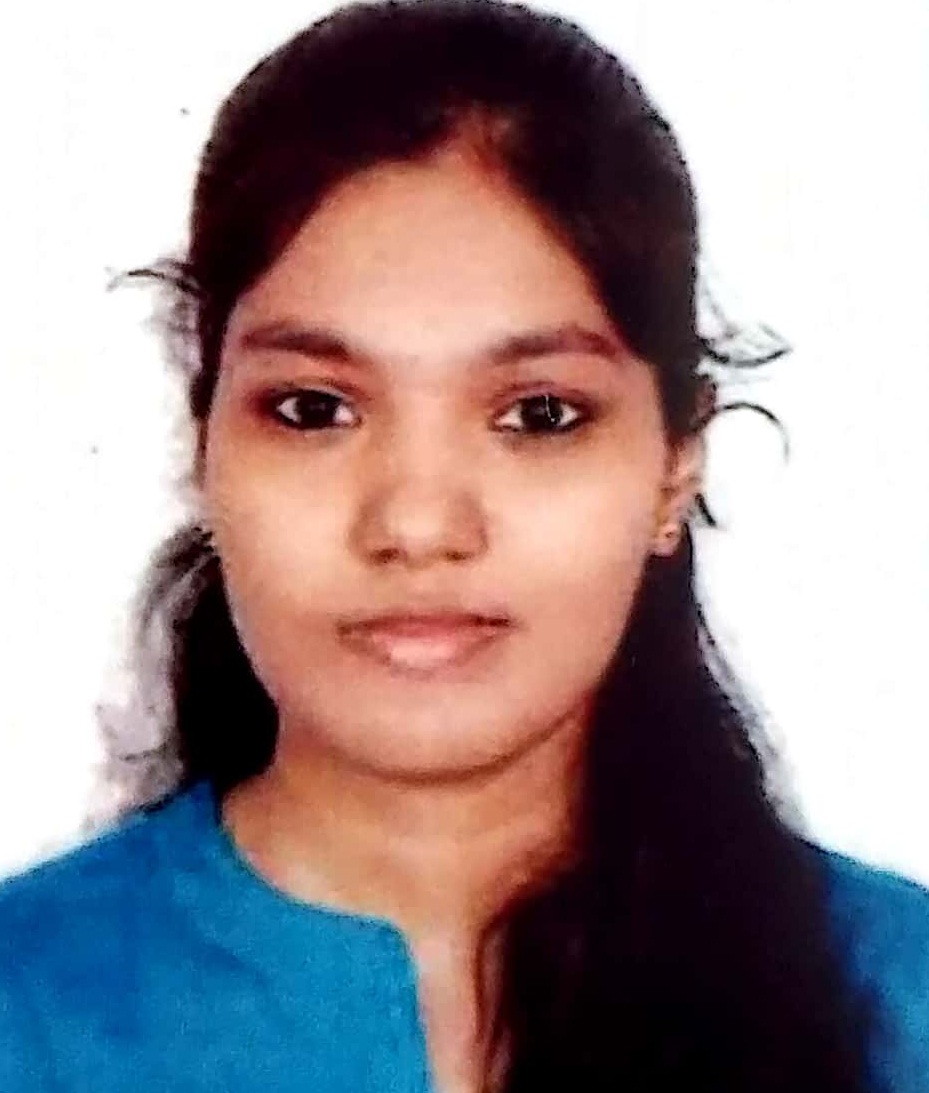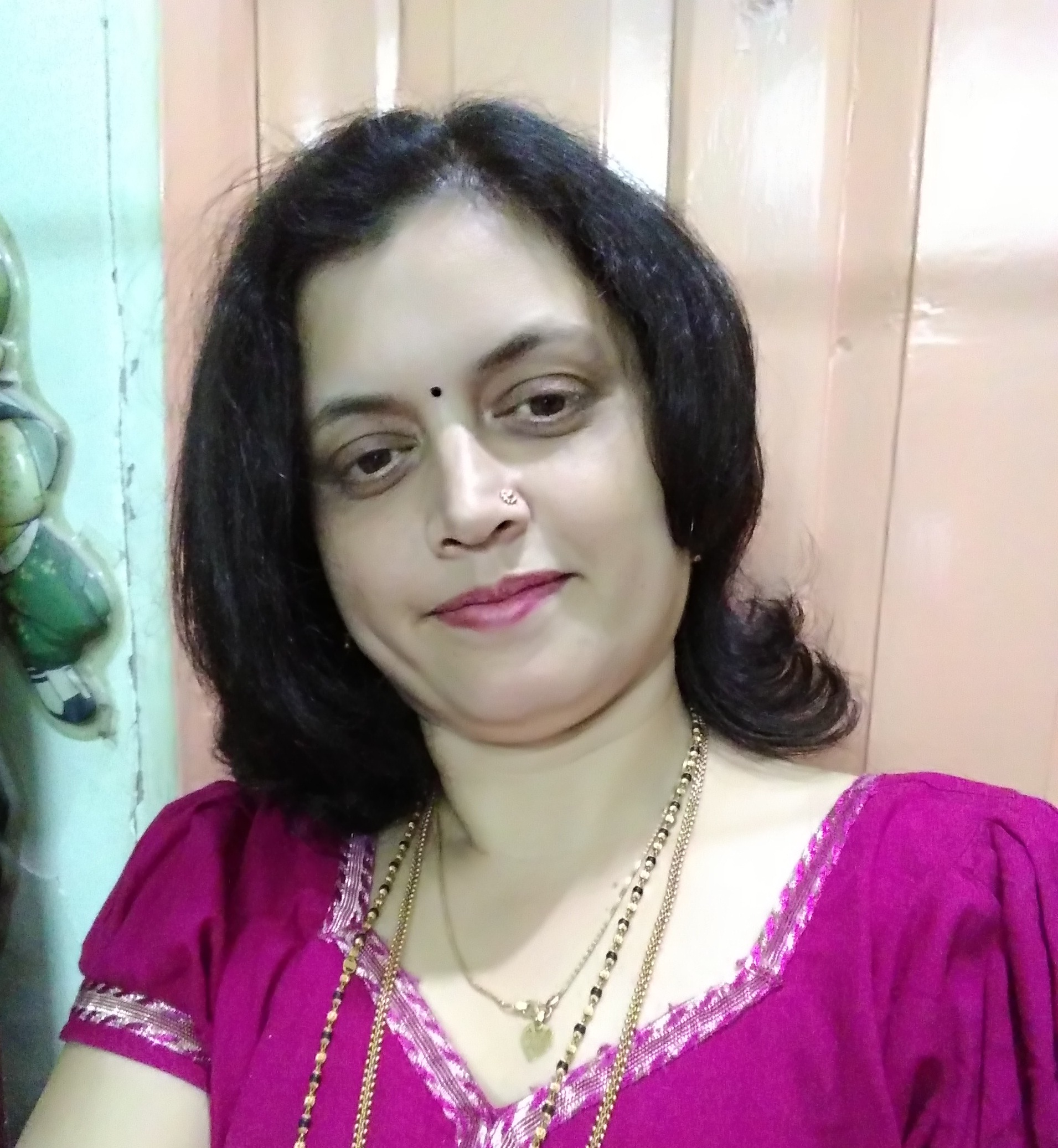 Ravi Shanker Vishwakarma*, Chandan Singh, Abhishek Pandey and Mohd. Washid Khan

Rajesh K. Yadav, Ashok K. Kakodia, Atul Tiwari, Lakha Ram, Lakshya Chaudhary and Raaz K. Maheshwari*

Dr. Suneel Kumar Rajpoot*, Dr. Vivekanand Kullolli and Dr. Hitaba Gohil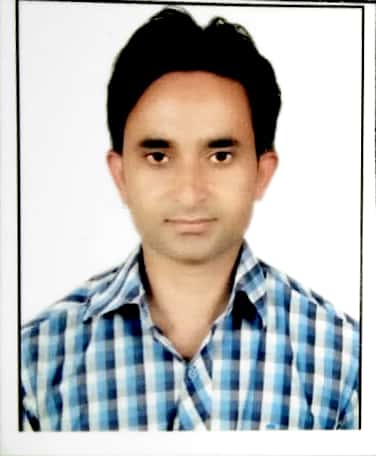 *Arnab Majumder, Dr. Falguni Patra and Dr. Beduin Mahanti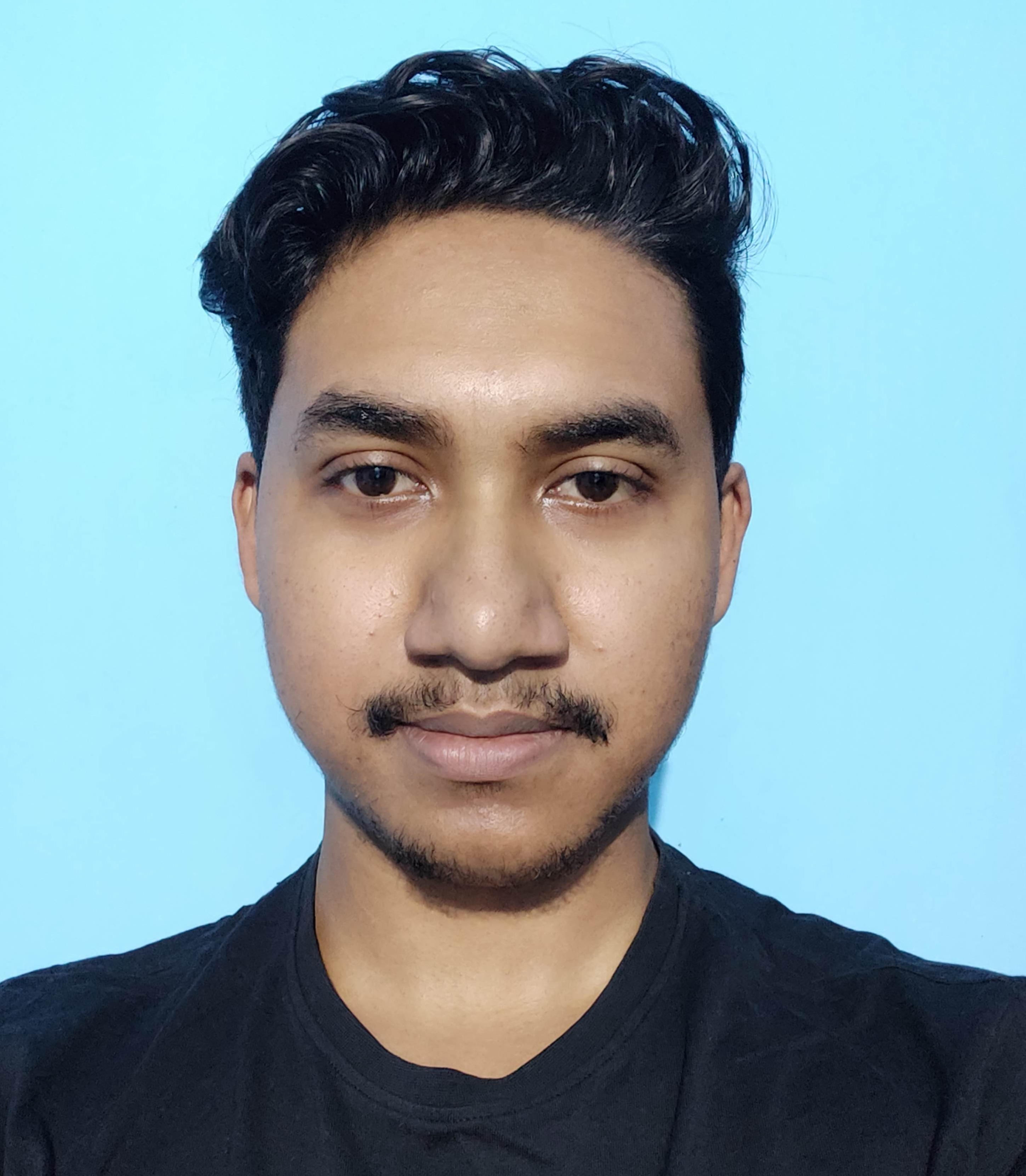 Dr. Khokan Bera*, Dr. Beduin Mahanti and Anushree Bhowmick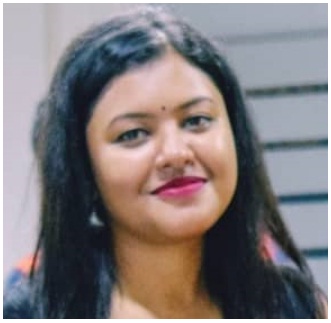 *Kushal Nandi, Sandip Sarkar, Pritam Bakshi, Arunava Chandra Chandra, Amrita Chakraborty, Suprodip Mondal, Arpita Biswas, Dr. Khokan Bera, Dr. Dhrubo Jyoti Sen and Dr. Dhananjoy Saha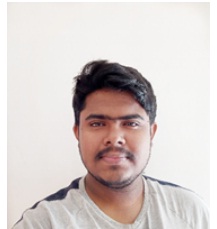 *Maitri Barot, Naiya Patel, Pruthviraj Chaudhary, Dr. C. N. Patel and Dr. Dhrubo Jyoti Sen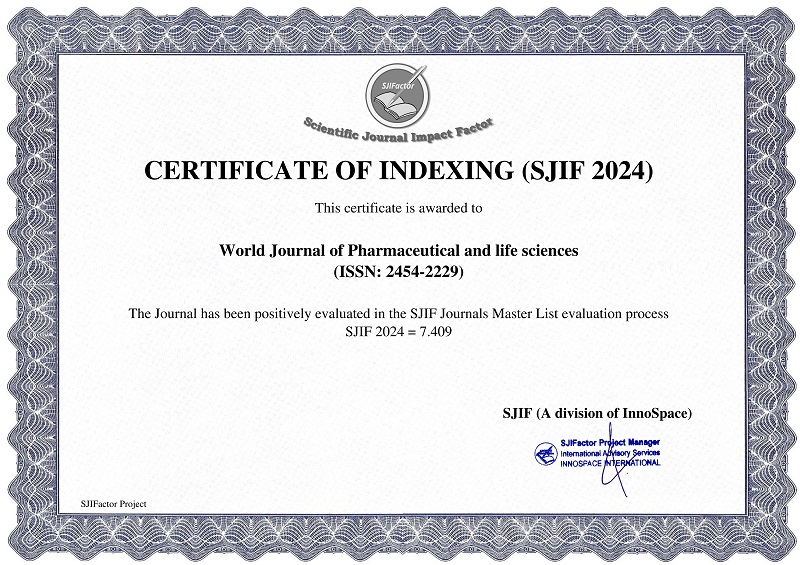 BEST PAPER AWARDS
World Journal of Pharmaceutical and life sciences Will give best paper award in every issue in the from of money along with certificate to promote research .
Best Article of current issue
Download Article : Click here