Abstract
CRITICAL REVIEW OF CHARMA KEELA (WARTS)
Dr. Geetanjali Hiremath* and Dr. Rajashekhar H.
ABSTRACT
Charmakeela is one of the common clinical entities encountered in general practise. Over all general incidence of charmakeela varies from patient to patient. The earliest reference about charmakeela is found in Sushruta Samhita. Acharya Sushruta has described in detail about samprapti, lakshana and chikitsa of charmakeela. Reference of Charmakeela is not available in either Vedic or pre-vedic literature. Later description about Charmakeela is available in some Bruhatrayees and in Laghutrayees. All the clinical features of Charmakeela can be compared to warts. The appearance of Charmakeela can differ based on the type of wart and where it is located on the body, In Ayurveda diagnosis is based on clinical examination and usually straight forward by visual inspection. Charmakeela occur at any age, but are unusual in infancy and early childhood. The incidence increases during the school years. It is estimated that 3 to 20% of school age children have Charmakeela. Surveillance in U.K demonstrated 1000 children under 16years had 70% of common warts. In Ayurveda Specific treatment has been elucited for this clinical entity without its recurrence and without causing scar formation.
[Full Text Article]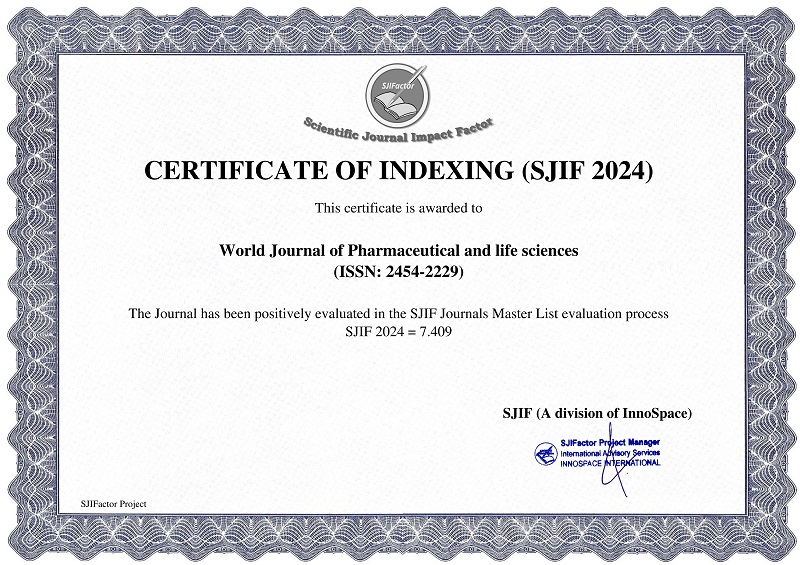 BEST PAPER AWARDS
World Journal of Pharmaceutical and life sciences Will give best paper award in every issue in the from of money along with certificate to promote research .
Best Article of current issue
Download Article : Click here