Abstract
AN INTERESTING CASE OF CATATONIA
Mariraj I., Rashmi Shivram, Senthil Manikandan T.J.*, Kannan Rajendran, Gowri Shankar A., Rajiv G.
ABSTRACT
Catatonia is an interesting manifestation of various medical and psychiatric conditions, which is less often diagnosed and treated. With many developments in the management of catatonia, early diagnosis makes it possible to keep the patient in remission. Here we report a case presenting with catatonia. This is to highlight the importance of a medical cause of seizures presenting with catatonia and its response to therapy with lorazepam.
[Full Text Article]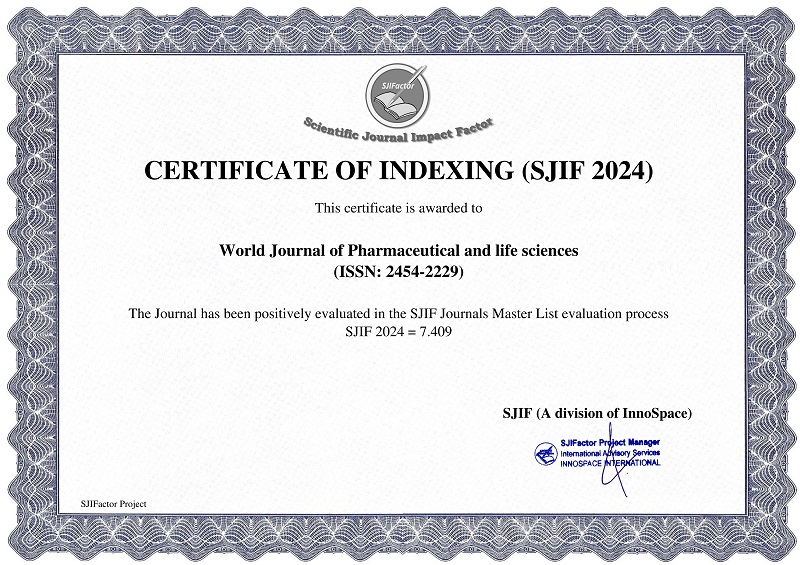 BEST PAPER AWARDS
World Journal of Pharmaceutical and life sciences Will give best paper award in every issue in the from of money along with certificate to promote research .
Best Article of current issue
Download Article : Click here