Abstract
ISOLATION AND CHARACTERIZATION OF A FLAVONE FROM LEAVES OF SUDANESE ARISTOLOCHIA BRACTEATA LINN. (ARISTOLOCHIACEAE)
Prof. Abdel Karim. M.*, Ayda A. and Khalid M. S.
ABSTRACT
Information on the constituents of medicinal plants used in Sudanese system of medicine is very scarce. Hence,this study was set to investigate the flavonoids of Aristolochia bracteata which is a key species in indigenous medicine.. This herb which showed many pharmacological effects is used in ethnomedicine as anthelmintic, antiinflammatory, antipyretic and as purgative. Roots are used by local healers to treat gonorrhea and syphilis. A flavone was isolated from leaves and its structure was partially elucidated on the basis of its spectral data(UV,1HNMR and MS).
[Full Text Article]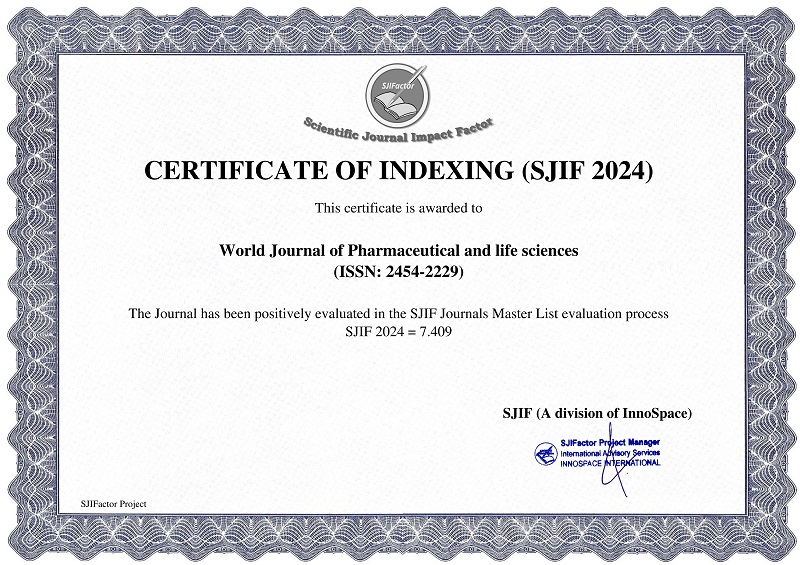 BEST PAPER AWARDS
World Journal of Pharmaceutical and life sciences Will give best paper award in every issue in the from of money along with certificate to promote research .
Best Article of current issue
Download Article : Click here