Abstract
ANTIMICROBIAL EFFICACY OF TERMINALIA ARJUNA ON POTENT PERIODONTOPATHOGENS: AN IN VITRO STUDY
Shaswata Karmakar*, Rashmi Srinath, Shobha Prakash and Mahesh J.
ABSTRACT
Medicinal plants play an essential role in health care and are the major raw materials for both traditional and conventional medicine preparations. One of the plants which is indigenous to India is Terminalia Arjuna, commonly known as 'Arjuna', which has been used in a wide range of diseases in medical field. On the other hand, Chronic Periodontitis is considered to be one of the most common diseases affecting periodontium, which left untreated, causes loss of teeth. And till date, there are no studies on the efficacy of Arjuna on the potent periodonto pathogens. Therefore, the aim of this in vitro study was to analyse the antibacterial efficacy of Arjuna extracts on potent periodontopathogens.
[Full Text Article]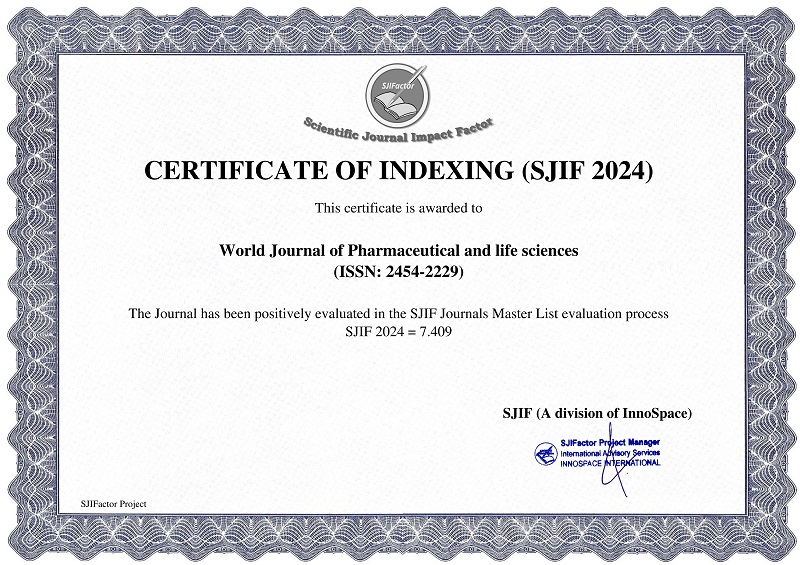 BEST PAPER AWARDS
World Journal of Pharmaceutical and life sciences Will give best paper award in every issue in the from of money along with certificate to promote research .
Best Article of current issue
Download Article : Click here