Abstract
RECENT ADVANCES IN CRANIOMANDIBULAR REPLICATORS
*Dr. Nirmal Famila Bettie MDS, Dr. Rathika Rai, Fiona .D.V., Pradeepa. R, CRRI,
ABSTRACT
Digital dentistry is gaining momentum in day to day practice. The introduction of virtual articulators to record the jaw relation has eased the conventional procedure. Virtual articulators offer more convenient way of recording and transferring jaw relation. This article gives details about the types and method of recording jaw movements using virtual articulator.
[Full Text Article]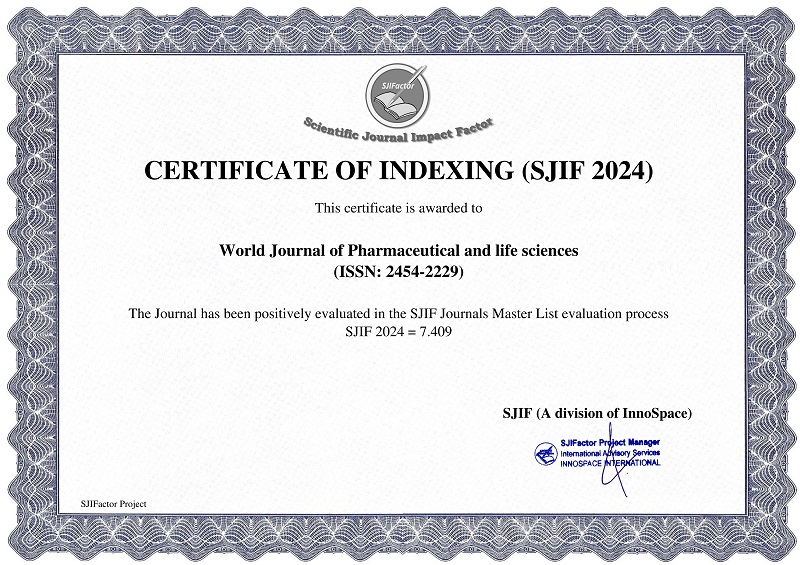 BEST PAPER AWARDS
World Journal of Pharmaceutical and life sciences Will give best paper award in every issue in the from of money along with certificate to promote research .
Best Article of current issue
Download Article : Click here