Abstract
ISOLATION AND PARTIAL STRUCTURE OF A FLAVONOL FROM SUDANESE PSIDIUM GUAJAVA L.
Prof. Abdel Karim M.*, Faiza I. Hussein,M. and Inas O.
ABSTRACT
Fruits, like guava, contain bioactive components and regular consumption of fruits has many health promoting properties. This study was carried out to investigate the flavonoids of the medicinally important species Psidium guajava - guava. The flavonoids were extracted by ethanol and the crude extract was fractionated by TLC chromatography to afford a chromatographically pure flavonol. The structure of this isolate was partially elucidated by sensitive analytical tools (UV and 1HNMR).
[Full Text Article]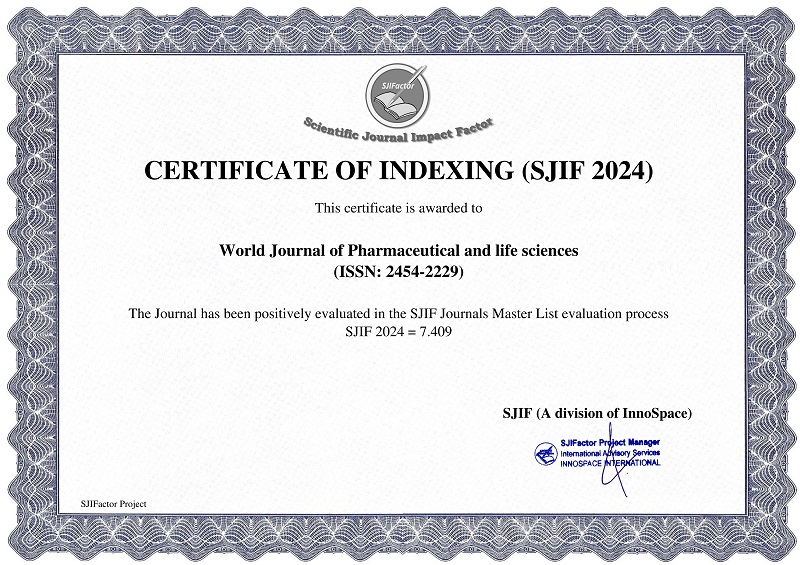 BEST PAPER AWARDS
World Journal of Pharmaceutical and life sciences Will give best paper award in every issue in the from of money along with certificate to promote research .
Best Article of current issue
Download Article : Click here