Abstract
AYURVEDIC MANAGEMENT OF COLLE'S FRACTURE A CASE STUDY
Dr. Tejas V.*, Dr. Vishwanath Sharma, Dr. Sheshashaye and Dr. Shailaja S.V.
ABSTRACT
Bhagna it is an epitome were bone or bones get interrupted. This is classified on the basis of its clinical importance in to Avrana (Simple fracture) and Savrana (Compound fracture). Acharya Sushruta has mentioned 12 types khanda bhagna. Acharya has advocated the principles of reducing the fracture. They are Anchana (Traction), Peedana (Manipulation), Sankeshpana (Opposition), and Bandhana (Immobilization) which is practiced regularly even today. In this present study, traditional method of Bhagna management has been adopted for the better result.
[Full Text Article]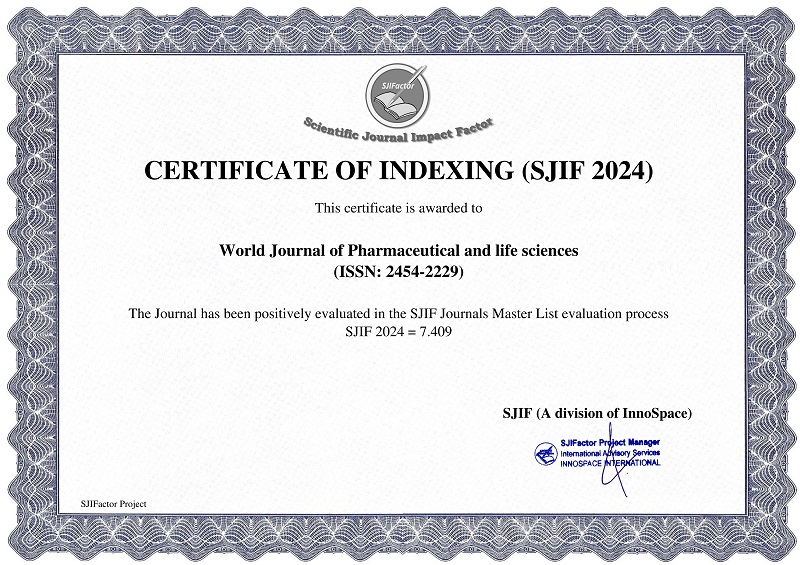 BEST PAPER AWARDS
World Journal of Pharmaceutical and life sciences Will give best paper award in every issue in the from of money along with certificate to promote research .
Best Article of current issue
Download Article : Click here