Abstract
SOME NEW ADDITIONS TO THE FLORA OF AMRAVATI DISTRICT, (M.S.) INDIA.
P. Y. Bhogaonkar, V. N. Chavhan* and P. A. Dhole
ABSTRACT
Present paper deals with the addition of 08 new plant species belonging to 07 families from the region viz., Hibiscus hispidissimus Griff. (Malvaceae), Senna alata (L.) Roxb (Fabaceae), Datura ferox L. (Solanaceae), Argyreia cymosa Sweet, (Convolvulaceae), Adelocaryum coelestinum (Lindl.) Brand, (Boraginaceae), Lepidagathis cuspidata Nees., Petalidium barlerioides (Roth) Nees (Acanthaceae), Boerhavia chinensis (L.) Rottb (Nyctaginaceae). Correct and updated citation, local name, a short description, along with distribution is provided for future work.
[Full Text Article]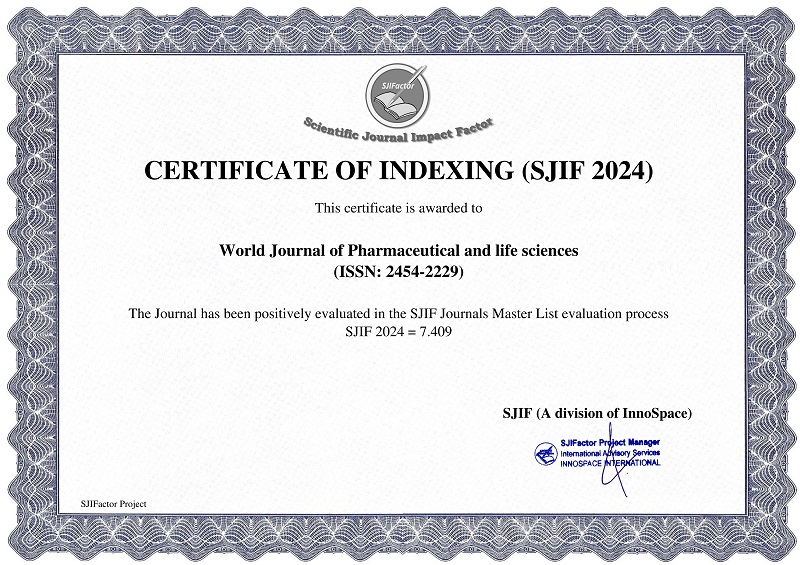 BEST PAPER AWARDS
World Journal of Pharmaceutical and life sciences Will give best paper award in every issue in the from of money along with certificate to promote research .
Best Article of current issue
Download Article : Click here