Abstract
A REVIEW ON VARIOUS METHODS TO ENHANCE THE SOLUBILITY AND BIOAVAILABILITY OF DRUGS
K. Sireesha* and Amulya C. H.
ABSTRACT
Solubility is one of the important parameters to achieve the requiredconcentration of drug in systemic circulation for getting the pharmacological actions. The poor solubility and low dissolution rate of poorly soluble drugs causes' insufficient bioavailability in gastrointestinal fluids. Many pharmaceutical techniques have been developed to increase the solubility of drugs thereby enhancing their bioavailability. Each technique has own advantages and disadvantages. Knowledge of factors influencingsolubility and dissolution of drugs helps in developing new methods to enhance bioavailability of drugs.
[Full Text Article]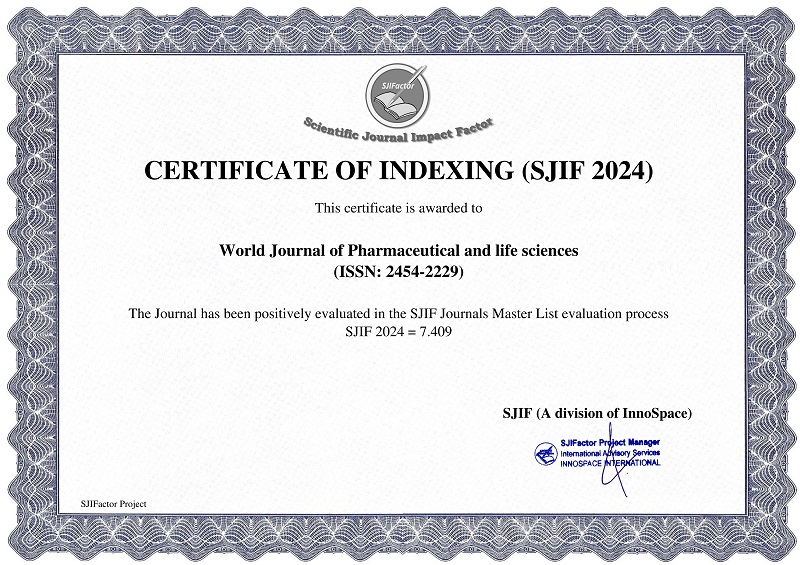 BEST PAPER AWARDS
World Journal of Pharmaceutical and life sciences Will give best paper award in every issue in the from of money along with certificate to promote research .
Best Article of current issue
Download Article : Click here