Abstract
THE RIGHT FUNCTION OF COVID-19
Byong-Hyon Han* Ph.D.
ABSTRACT
< The right function of COVID-19> In the twenty-first century, COVID-19(hereinafter referred to as 'Corona') is what makes humanity pay a severe price to taste desperately the world humans have never experienced before. Nonetheless, the net function of this Corona can be seen in two ways.
[Full Text Article]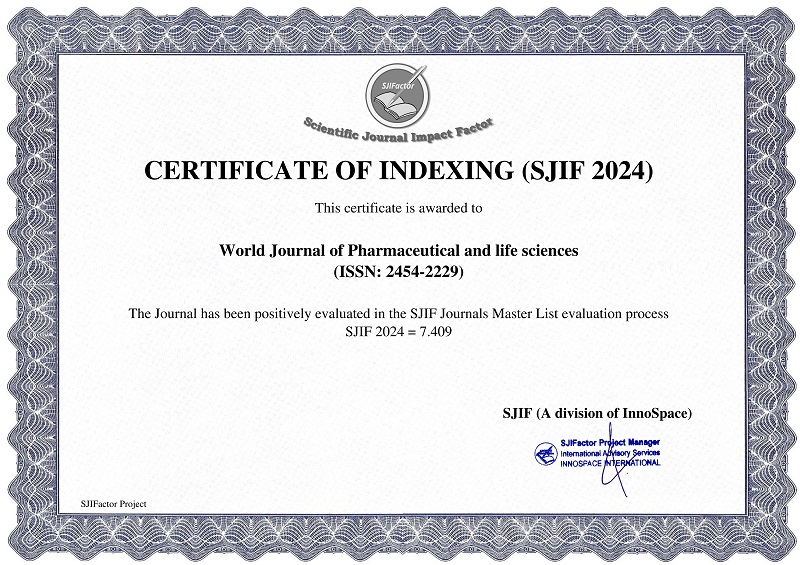 BEST PAPER AWARDS
World Journal of Pharmaceutical and life sciences Will give best paper award in every issue in the from of money along with certificate to promote research .
Best Article of current issue
Download Article : Click here