Abstract
TOOTH SUPPORTED OVERDENTURE – A CASE REPORT
Dr. Shannon Fernandes*, Dr. Pranav V. Mody, Dr. Brijesh Shetty, Dr. Manoj Kumar A. D.
ABSTRACT
The preservation of supporting teeth for overdenture abutments provides an acceptable and a very efficient pros-thetic treatment. However, preservation of tooth requires that proper diagnosis and treatment planning be ensured for a long-term denture performance. The implants or modified natural teeth provides additional support, stability; and retention of the overdenture than the edentulous ridges alone can provide. This is particularly of great ad-vantage in the mandibular arch, where edentulous ridges may resorb at a rate four times greater than that of the maxillary arch. Retaining natural teeth as abutments for overdentures can considerably reduce the progress of re-sidual ridge resorption. The stress concentration is also shared between the denture bearing areas and the abutment teeth present.
[Full Text Article]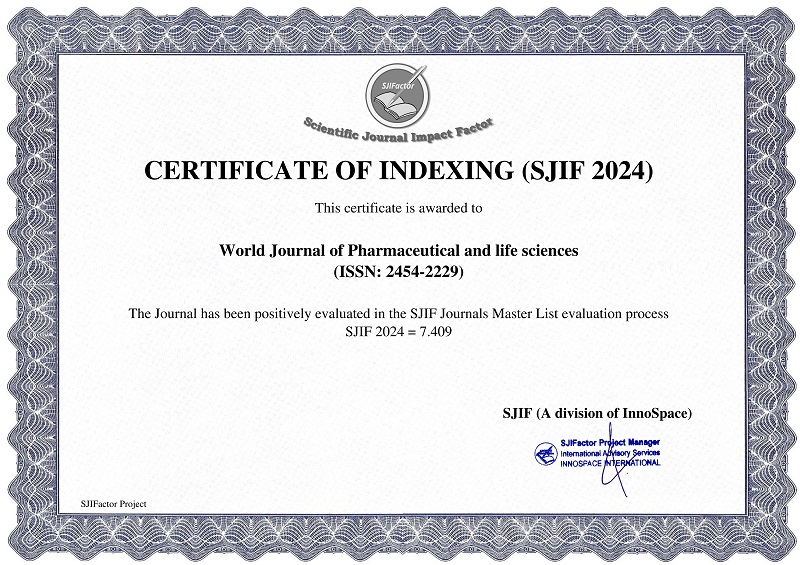 BEST PAPER AWARDS
World Journal of Pharmaceutical and life sciences Will give best paper award in every issue in the from of money along with certificate to promote research .
Best Article of current issue
Download Article : Click here