Abstract
A CASE REPORT OF SIRAJA GRANTHI TREATED WITH ATASI UPANAHA
*Dr. Akhil M. U., Dr. Anjali Bharadwaj and Dr. Shailaja S. V.
ABSTRACT
Sirajagranthi is mentioned as one of the granthi rogas[1] described in various Ayurvedic classics which denotes a pathological condition characterized by a dilatation and engorged of veins, which are non- pulsating and painless. The treatment principle in Ayurveda includes abhyanga, sahacharadi taila pana, basti, upanaha and procedures such as jalaukavacharana and siravyadha which also serves the aim of the treatment. Upanaha is one among the classical treatment mentioned in Astangahrudaya for Sirajagranthi.[2] In the present study an attempt is made to treat Siraja granthi using Atasi upanaha Sweda.
[Full Text Article]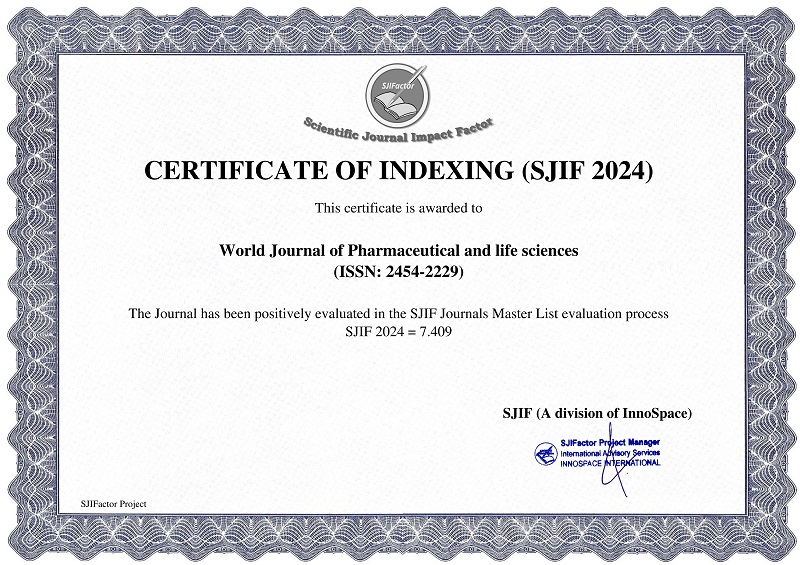 BEST PAPER AWARDS
World Journal of Pharmaceutical and life sciences Will give best paper award in every issue in the from of money along with certificate to promote research .
Best Article of current issue
Download Article : Click here