Abstract
A REVIEW ON PLATELET RICH PLASMA
Pooja Nair K. R.*, Subash Chandran M. P., Prasobh G. R., Juno S., Subodh S. Satheesh and Anu A. L.
ABSTRACT
The utility of platelet-rich plasma (PRP) has spanned various fields of dermatology from chronic ulcer management to trichology and aesthetics, due to its role in wound healing. Though PRP is being used over a long time, there is still confusion over proper terminology to define, classify and describe the different variations of platelet concentrates. There is also a wide variation in the reported protocols for standardization and preparation of PRP, in addition to lack of accurate characterization of the tested products in most articles on the topic. Additionally, the high cost of commercially available PRP kits, precludes its use over a larger population. In this article, we review the principles and preparation methods of PRP based on available literature and place our perspective in standardizing a safe, simple protocol that can be followed to obtain an optimal consistent platelet yield.
[Full Text Article]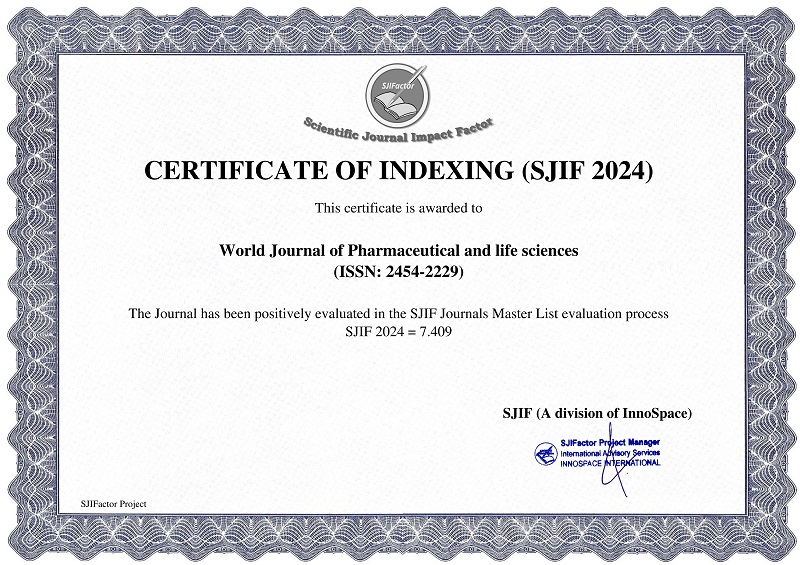 BEST PAPER AWARDS
World Journal of Pharmaceutical and life sciences Will give best paper award in every issue in the from of money along with certificate to promote research .
Best Article of current issue
Download Article : Click here