Abstract
OVERVIEW ON OF SOLID DISPERSION TECHNOLOGY
Snehal S. Badadare*, Lokhande S. S. and Raje V. N.
ABSTRACT
Solid dispersion is one of the most promising strategies to improve oral bioavailability of poorly soluble API. Solid dispersions have attracted considerable interest as an efficient means of improving the dissolution rate and hence the bioavailability of a range of poorly water-soluble drugs. Solid dispersions of poorly water-soluble drugs with water-soluble carriers have been reduced the incidence of these problems and enhanced dissolution. This review article mainly focuses on solubility ranges, biopharmaceutical classification system (BCS), list of poorly soluble drugs, commercial preparations, classification, types, and advantages, and limitations, methods of preparation and characterization of solid dispersions.
[Full Text Article]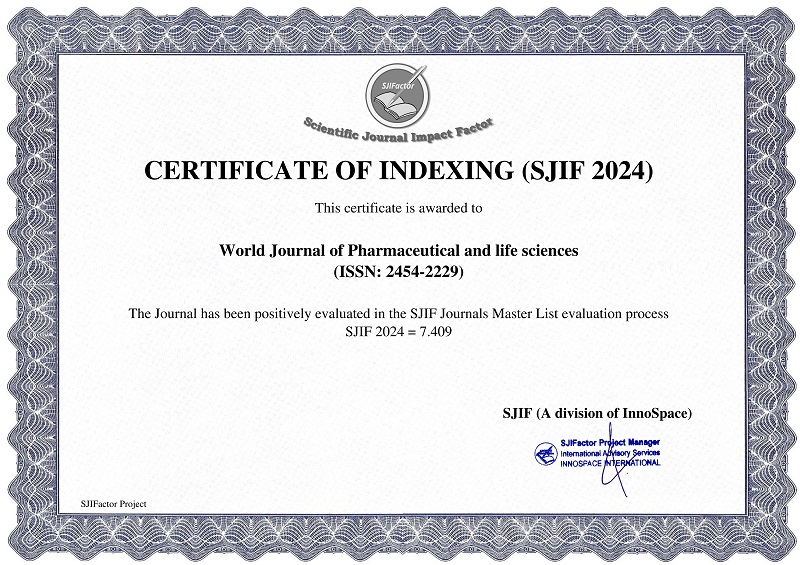 BEST PAPER AWARDS
World Journal of Pharmaceutical and life sciences Will give best paper award in every issue in the from of money along with certificate to promote research .
Best Article of current issue
Download Article : Click here