Abstract
DOES ĀMADOṢA CAUSE SINUSITIS?
Prof. Dr. S. Swaminathan*
ABSTRACT
Partial digestion and un-assimilation of food leading to toxicity is called ?mado?a in Ayurveda. It occurs to one who is habituated to incompatible food, eating food before the digestion of prior food, food which is abhorrent, constipative, overrcooked, undercooked, heavy, dry, cold, contaminated, causing burning sensation in stomach, dried and excessively water soaked and when food is consumed by those afflicted by grief, anger and revenous hunger. This ama, when mixes with Kapha will be turbid, thread-like, solidified, sticky (gummy) and slimy. These symptoms have a resemblance of sinusitis explained by modern system of medicine and so a humble attempt is made here for a comparitive analysis of both these conditions to resolve the issue from recurrent infections.
[Full Text Article]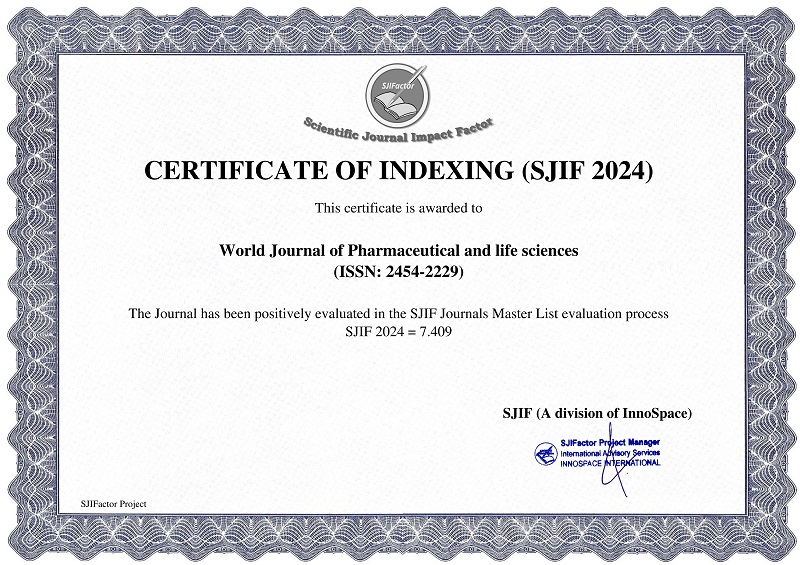 BEST PAPER AWARDS
World Journal of Pharmaceutical and life sciences Will give best paper award in every issue in the from of money along with certificate to promote research .
Best Article of current issue
Download Article : Click here