Abstract
BEIGN INTRACRANIAL HYPERTENSION WITH LEVAMISOLE: AN UNKNOWN ENTITY.
Sarkar Somenath MD, Sarkar Tanusree MD and Das Dipankar MD
ABSTRACT
Benign intracranial hypertension (BIH) is a rare neurological disorder characterized by increased intracranial pressure in absence of any tumour or any disease. It is mostly due to impairment of absorbtion of cerebro spinal fluide from arachnoid granulation. Clinically BIH presents with nausea, vomiting, headache, diplopia etc. ophthalmological examination shows papillaedema which may lead to blindness if not indentified and treated at its early stage. Female in child bearing age group, some endocrinal abnormalities and certain drugs may precipitate the reaction. The occurrence of BIH in relation with levamisole was not reported in pubmed database. Here we report a case where sign and symptoms of BIH appeared in a 22 year old male, after the initiation of levamisole. There was a significant temporal of BIH and levamisole in our case and according to naranjo scale of causality of adverse drug reaction, the association of BIH with levamisole was probable.
[Full Text Article]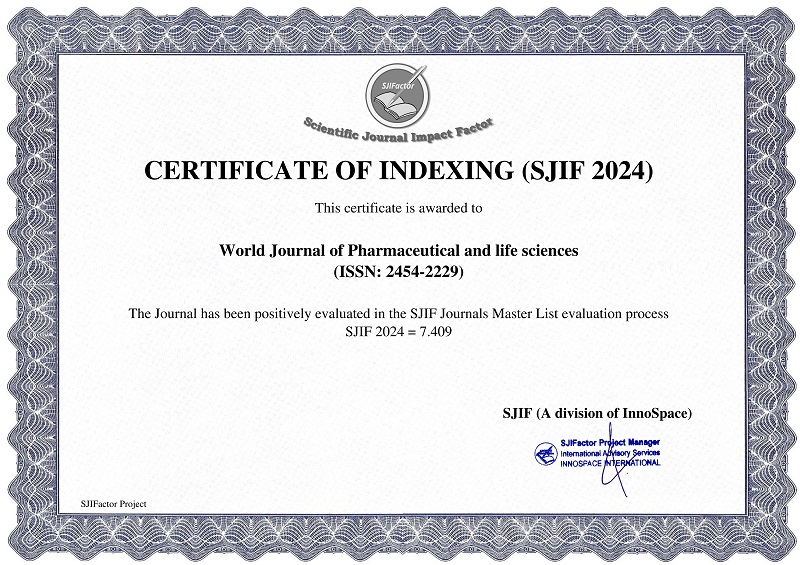 BEST PAPER AWARDS
World Journal of Pharmaceutical and life sciences Will give best paper award in every issue in the from of money along with certificate to promote research .
Best Article of current issue
Download Article : Click here