Abstract
A SURVEY OF CROSS INFECTION CONTROL IN PROSTHODONTIC PROCEDURES –KNOWLEDGE AND ATTITUDE OF DENTAL PROFESSIONALS
Dr. Eswaran M. A., Dr. Ranjani T., Dr. Francisca Tanya Soris B.* and Dr. Geethapriya B.
ABSTRACT
The objective of this study is to assess the knowledge and attitude of the under-graduates and post- graduate dental professionals regarding cross infection control in prosthodontic procedure. A questionnaire was designed to collect data on demographic characteristics, attitude and knowledge of cross infection control procedures in prosthodontic procedures, HBV vaccination, waste management protocol, wearing protective aids, sterilization of impression trays etc. The study population included about 100 dental practitioners including both undergraduates and post graduate practitioners. This article deals with the results obtained from 71% postgraduate and 29% undergraduate dental professionals.
[Full Text Article]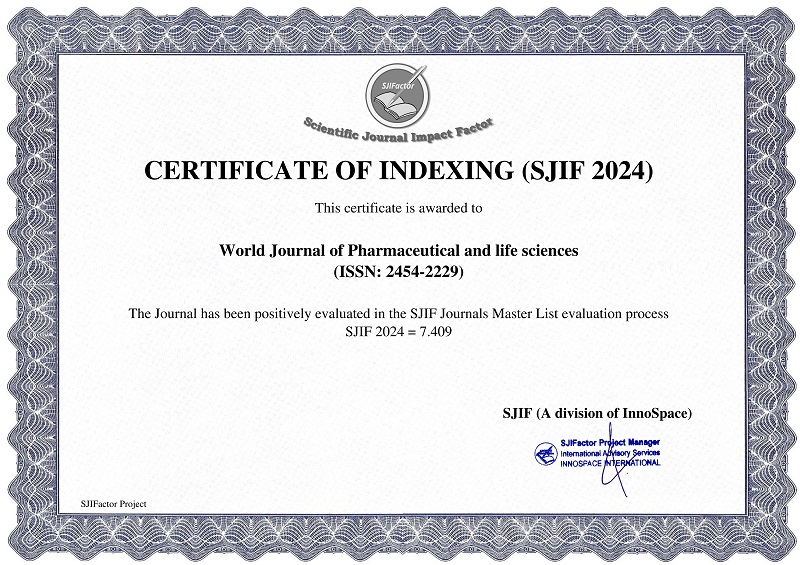 BEST PAPER AWARDS
World Journal of Pharmaceutical and life sciences Will give best paper award in every issue in the from of money along with certificate to promote research .
Best Article of current issue
Download Article : Click here