Abstract
REVIEW ON AGNI DAGDHA VRANA AND ITS MANAGEMENT
*Dr. Shruthi P. and Shailaja S. V.
ABSTRACT
Dagdha Vrana was explained by Acharya Sushrutha in the context of Agnikarma Adyaya under the heading of Itaratha Dagdha, which means the burns which are caused by other sources and not by Vaidya. In turn which can be taken as burns caused due to electricity, moist heat, chemicals, radiations, cold burns etc. A burn is a wound in which there is coagulative necrosis of the tissue. The various types include scalds, electric burns, chemical burn, radiation burns, cold burns. Acharya Sushrutha has explained Dagdha Vrana, it's types, Lakshanas, and Chikitsa in detail.
[Full Text Article]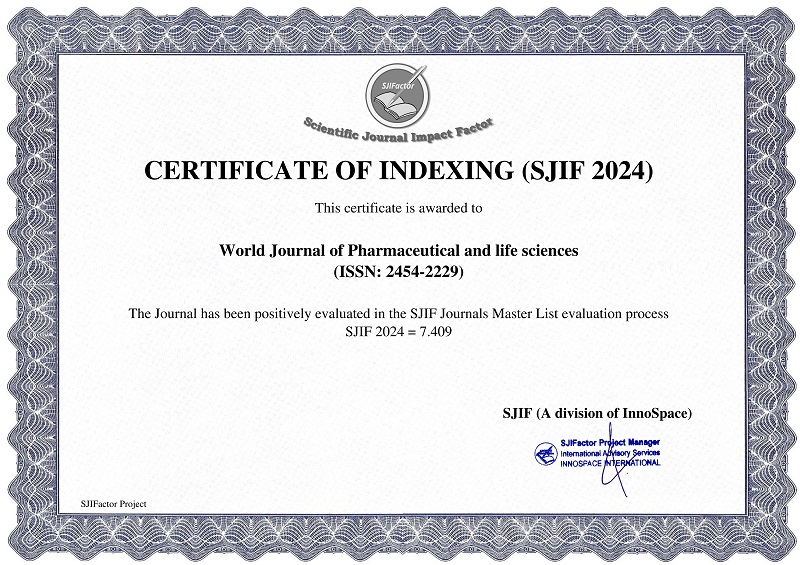 BEST PAPER AWARDS
World Journal of Pharmaceutical and life sciences Will give best paper award in every issue in the from of money along with certificate to promote research .
Best Article of current issue
Download Article : Click here