Abstract
PRANASHTA SHALYA AND ITS NIRHARANA-A REVIEW ARTICLE
Dr. R. S. Gaayathri Krishna*, Dr. Anjali Bharadhwaj and Dr. Shailaja S. V.
ABSTRACT
Acharya Sushruthadefined Shalya Tantra as the science that deals with the removal of different kinds of Shalya (foreign body) and application of Yantra, Sastra, Kshara, Agniand Vrana Nidana.In that for Pranashta Shalya (foreign body) Diagnosis and its removal, Acharya had given separate chapters. During the times when there were no radiological investigatory techniques, AcharyaSushrutha, the surgeon of ancient India had wonderfully traced out those foreign bodies lost in the body with the simple Lakshana's. Acharya had also mentioned the methods of removal of Shalya with the instruments available on those days. Some of the methods used to diagnose and treatment are adopted in practice now-a-days also. In this article we are trying to make a review on Ayurvedic approach to Pranashtashalya and its usage even in this era.
[Full Text Article]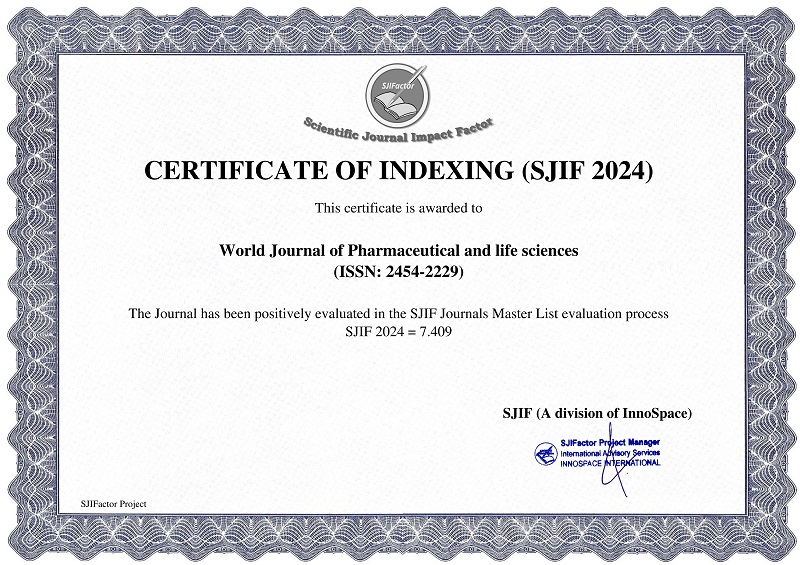 BEST PAPER AWARDS
World Journal of Pharmaceutical and life sciences Will give best paper award in every issue in the from of money along with certificate to promote research .
Best Article of current issue
Download Article : Click here