Abstract
AGNIKARMA – MULTIFACTORIAL ANCIENT AND MODERN VIEW
Gireesh Raj* and Shailaja S. V.
ABSTRACT
Agnikarma is the oldest known and popular modality of treatment.BeingUpayantra&Anushastra, it is been considered as the superior treatment among Bheshaja,shastra and kshara since the disease intervened by agnikarma does not reccur .For agnikarma procedure, various materials i e, Agnikarma dravyas,its indications, contra indications, symptoms of Samyakdagdha , Atiand Heenadagdha and also its treatments have been mentioned in agnikarma VidhiAdyaya in Sushrutha Samhitha. In contemporary Science, Agnikarma has been enumerated in different forms such as diathermy, infrared radiation, laser therapy, photo therapy, ultrasound therapy, low frequency current and transcutaneous electric nerve stimulation. In present days Agnikarma is most commonly used in most of the painful disorders to relieve pain. Hence this article make a review over ancient views and also the newer inventions of cauterization which can be used accordingly in conditions where Agnikarma is needed.
[Full Text Article]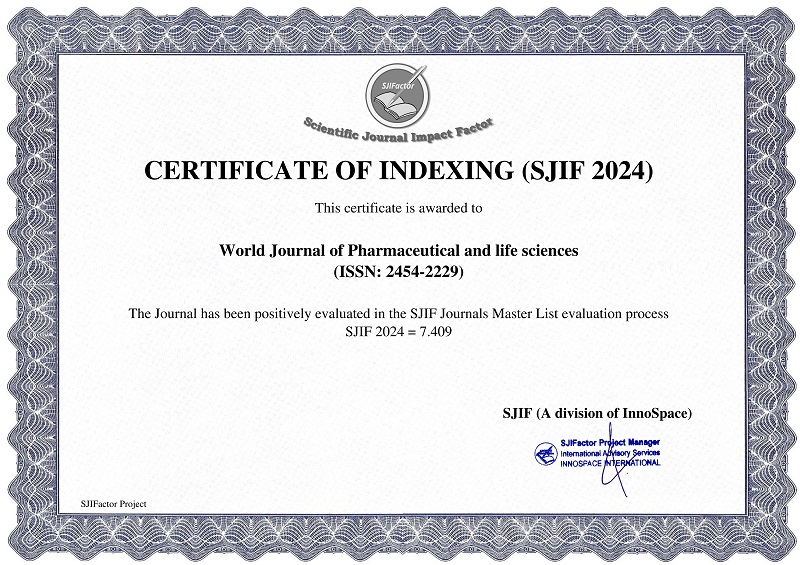 BEST PAPER AWARDS
World Journal of Pharmaceutical and life sciences Will give best paper award in every issue in the from of money along with certificate to promote research .
Best Article of current issue
Download Article : Click here