Abstract
PRACTICAL UTILITY OF STHANIKACHIKITSA UPAKRAMAS IN COMMON MUKHAROGAS
Dr. Sushobhitha M.*, Dr. Sujathamma K.
ABSTRACT
Ayurveda gives significant importance to mukha swasthya by advising to follow dinacharyas (daily regimens) like dantadhavana (brushing), jihwanirlekhana (tongue cleaning), kavala- gandusha (oil/medicated liquid pulling) consistently. In Ayurveda mukharoga vignana is not just limited to oro-dental diseases rather it begins with diseases of lips to diseases of pharynx and larynx. Among the most important global health problems oral diseases are major with dental caries and periodontal diseases. The contemporary medicine has only limited success in the prevention of periodontal diseases and in the treatment of a variety of oral diseases. Kavala, Gandusha, Pratisarana are essential part of mukharogachikitsa and mukhaswasthyarakshana, which can be easily implemented in our day-to-day life.
[Full Text Article]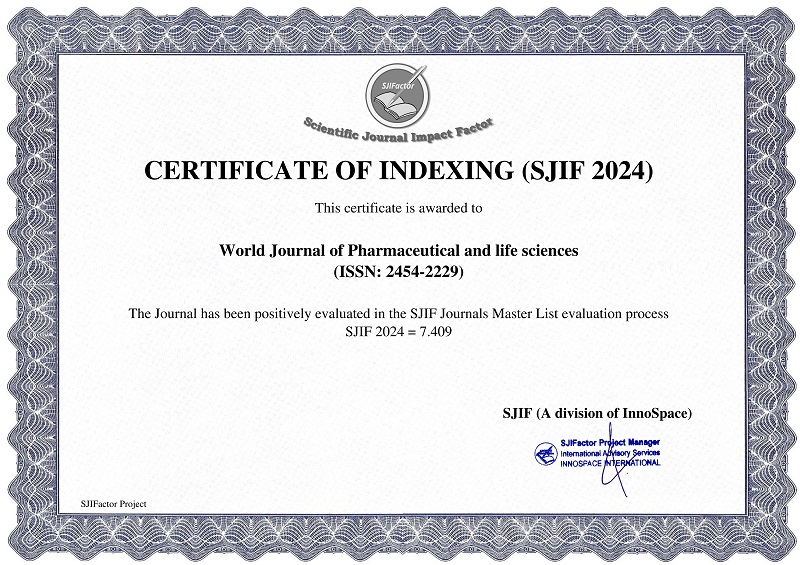 BEST PAPER AWARDS
World Journal of Pharmaceutical and life sciences Will give best paper award in every issue in the from of money along with certificate to promote research .
Best Article of current issue
Download Article : Click here