Abstract
NASYA KARMA IN NETRA ROGAS
Dr. Jasna Chandran* and Dr. Sujathamma K.
ABSTRACT
The importance of eye was underscored in ayurveda by quoting eye as the most important of all sense organs: "Sarvendriyanam madhye nayanasya pradhanatvath"- eyes hold special status among all the sense organs.Nasya karma is one among panchakarma in which the medicated drugs are administered through the nasal route which is meant for urdhwanga chikitsa. According to Ashtanga sangraha "Nasayam praneeyamanam oushadham nasyam Navanam nasta karmethi cha sanjha labathe"-The procedure in which medicines are administered through nose is called nasya. Acc: Sushrutha samhitha "Oushadham oushadha sidham va sneho nasikabhyam dhiyathe ithi nasyam"-the oushadhas which are processed with sneha instilling into the nose is said as nasya.
[Full Text Article]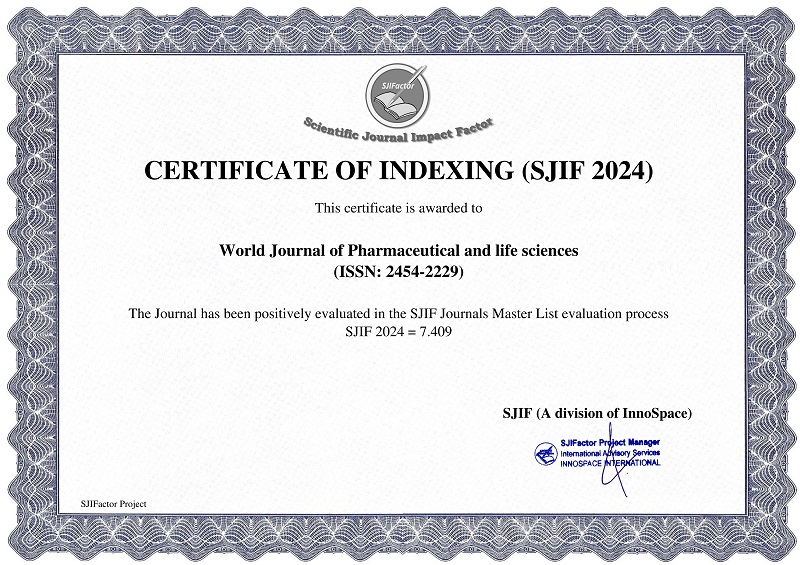 BEST PAPER AWARDS
World Journal of Pharmaceutical and life sciences Will give best paper award in every issue in the from of money along with certificate to promote research .
Best Article of current issue
Download Article : Click here