Abstract
IMPROVEMENT OF POWER QUALITY OF DISTRIBUTION SYSTEM USING ANN-LMBNN BASED D-STATCOM
Kothuri Ramakrishna*, Dr. Basavaraja Banakara and Subramanyam P. S.
ABSTRACT
In distribution system due to nonlinear loads causes voltage unbalancing lead to Power Quality (PQ) problems such as swell, sag and THD, to mitigate these PQ issues a Levenberg-Marquardt Back propagation (ANN-LMBNN) based D-STATCOM is proposed. The effectiveness of ANN based D-STATCOM is demonstrated on 13-bus distribution system by introducing D-STATCOM at node no-632.The efficacy of D-STATCOM with intelligent controller compared to D-STATCOM with.
[Full Text Article]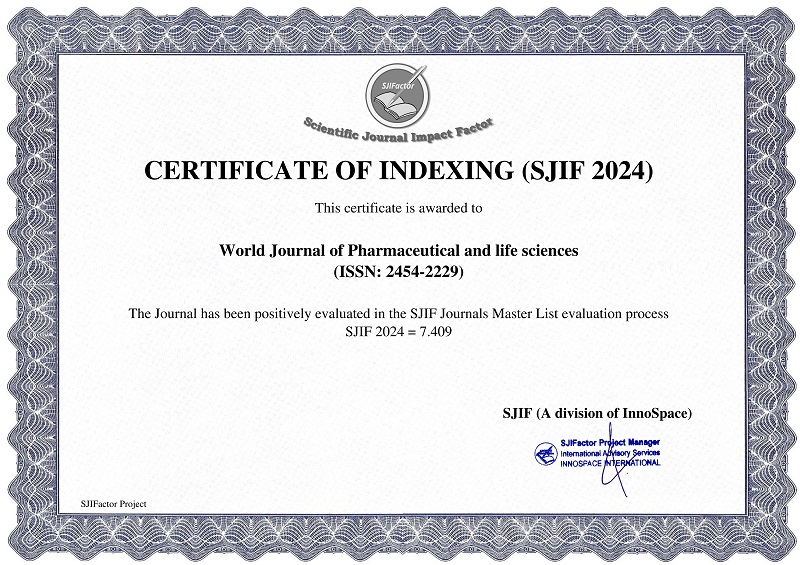 BEST PAPER AWARDS
World Journal of Pharmaceutical and life sciences Will give best paper award in every issue in the from of money along with certificate to promote research .
Best Article of current issue
Download Article : Click here