Abstract
DIFFERENT BIOLOGICAL ACTIVITIES OF SUBSTITUTED BENZIMIDAZOLE DERIVATIVES-A REVIEW ARTICLE
Shadiha Saheed K.*, Akash Marathakam, Midhula C. C., Baijika P. and Thushara B. S.
ABSTRACT
Benzimidazole and its derivatives are considered as an important heterocyclic compound that exhibits a wide range of pharmaceutical applications including anti-cancers, anti-microbial, anti-hypertensive, anti-viral, anti-fungal, anti-HIVs, anti-convulsant, and anti-diabetics. In spite of their wide ranging activities, the synthesis of Benzimidazoles and its derivatives. The present review article focuses on substituted benzimidazole derivatives with potential activities.
[Full Text Article]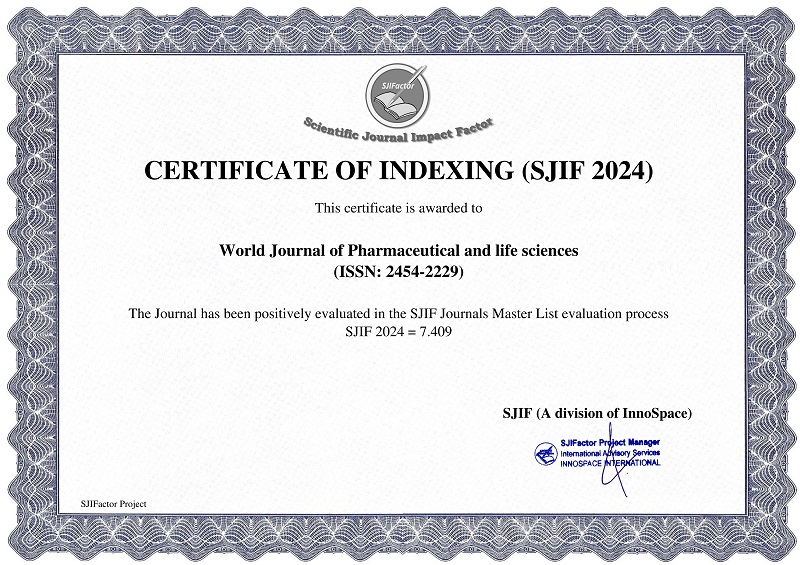 BEST PAPER AWARDS
World Journal of Pharmaceutical and life sciences Will give best paper award in every issue in the from of money along with certificate to promote research .
Best Article of current issue
Download Article : Click here