Abstract
SYNTHESIS AND CHARACTERIZATION OF SOME ANTIMICROBIAL MANNICH BASES
Dr. Abdel Karim M.*, Hala I. and Tamador A.
ABSTRACT
Three Mannich bases: 2-hydroxymethyl-4-morpholinomethyl-1, 5-diphenyl-pent-1,4-dien-3-one(I); 2-acetamidomethy l-4-acetamidophenol(II) and 1-phenyl-3-(pyrrolidino-1-yl)propan-1-one(III) were synthesized via a general synthesis strategy. They were identified by spectral data (UV, IR, NMR and MS). Mannich bases I and II were evaluated for their antimicrobial potential and promising activity was observed.
[Full Text Article]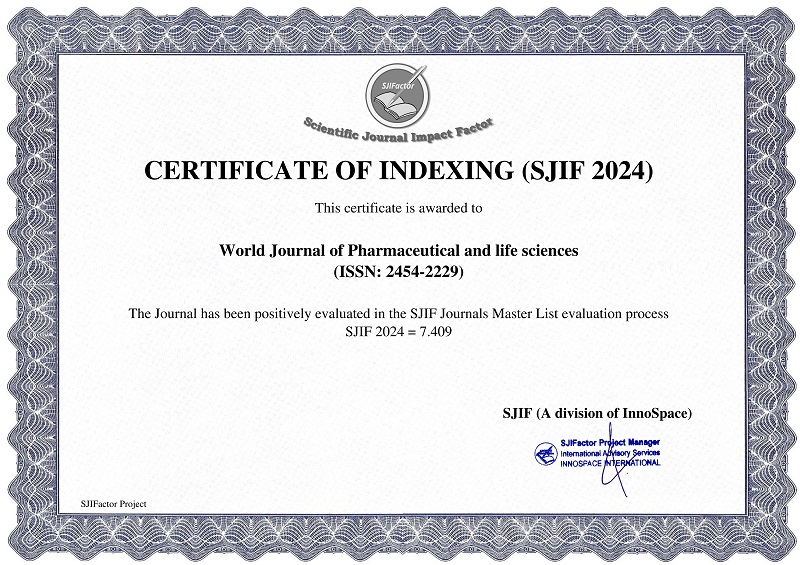 BEST PAPER AWARDS
World Journal of Pharmaceutical and life sciences Will give best paper award in every issue in the from of money along with certificate to promote research .
Best Article of current issue
Download Article : Click here