Abstract
GC-MS DETERMINATION OF BIOACTIVE COMPONENTS OF PIPER NIGRUM
Mariselvi S. and *Manimegalai K.
ABSTRACT
In this study, a gas chromatography – mass spectrometry method is successfully developed for the determination of chemical components which were present in black pepper Piper nigrum. The samples were extracted with petroleum ether, cleaned up and purified through solid phase extraction. The present investigation deals with GC-MS analysis of petroleum ether extract of Piper nigrum. The petroleum ether extract of Piper nigrum shown the GC-MS analysis revealed the twenty two compounds were identified.
[Full Text Article]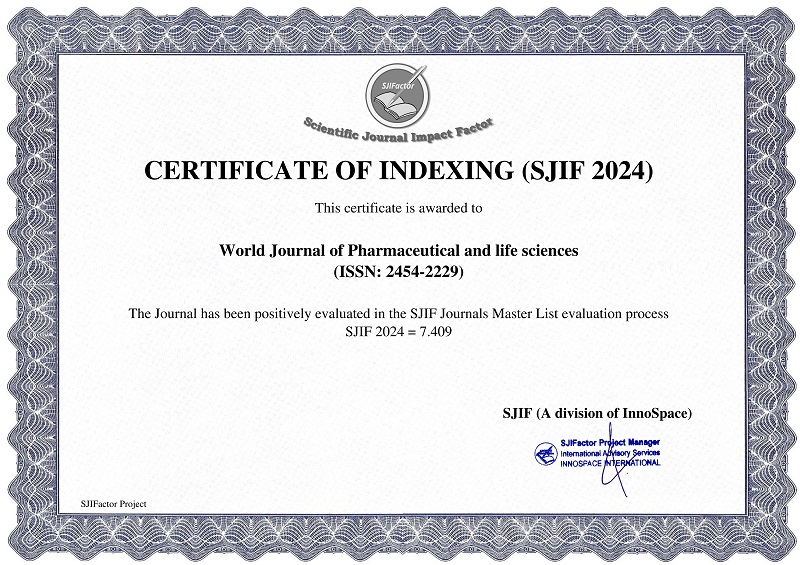 BEST PAPER AWARDS
World Journal of Pharmaceutical and life sciences Will give best paper award in every issue in the from of money along with certificate to promote research .
Best Article of current issue
Download Article : Click here