Abstract
AN INTERESTING CASE OF RECURRENT STEVENS JOHNSON SYNDROME
Senthil Manikandan TJ., Naufal Rizwan TA., Mariraj I., Kannan R.,* Gowri Shankar A. and Narasimhalu CRV.
ABSTRACT
Stevens Johnson syndrome (SJS) and toxic epidermal necrolysis (TEN) are severe cutaneous adverse reactions to drugs characterized by extensive detachment of the epidermis and erosions of the mucous membranes. Here we report a case of Stevens Johnson syndrome with toxic epidermal necrolysis overlap. This case report is to highlight the importance of early diagnosis and necessity for continued avoidance of the inciting drug. In our patient the lesions recurred when the inciting drug was reinstated into the prescription inadvertently. The recurrent lesions were very similar to the initial episode and the patient responded very well to intravenous immunoglobulins and steroid combination therapy during both episodes.
[Full Text Article]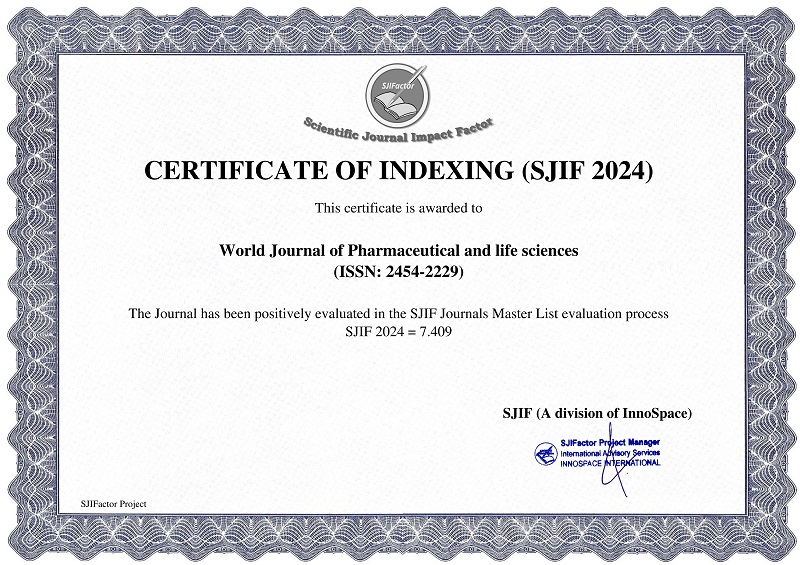 BEST PAPER AWARDS
World Journal of Pharmaceutical and life sciences Will give best paper award in every issue in the from of money along with certificate to promote research .
Best Article of current issue
Download Article : Click here