Abstract
METHOTREXATE INDUCED BULLOUS PEMPHIGOID: A CASE REPORT
Rajni Kumari Rai,* Afroz Abidi, Ali Ahmad, K S Dhillon
ABSTRACT
Background: Bullous pemphigoid (BP) is an autoimmune cutaneous blistering disorder. The precise precipitating etiology is not clear. There has been documented Drug-induced BP in case reports.
Case report: We describe a case of a 44- year old female with a past medical history of Psoriasis, who developed bullous pemphigoid. She had previously been on maintenance dose of 10mg intravenous methotrexate injection once weekly since 2 years. She developed pustular rashes suddenly for which the methotrexate dose was increased to twice weekly. During the first week of increased dose of
methotrexate after the second injection, she presented with the diffuse bullous eruptions. The drug was stopped immediately and the patient was managed with IV steroids, antibiotics first and then oral steroids, antibiotics with good clinical outcome. As per, Naranjo's Adverse Drug Reaction (ADR) score, there is a "probable" cause and effect association for this case. Conclusion: The exact mechanism is not known for the above mentioned ADR. Immunosuppressants like Methotrexate should be used judiciously.
[Full Text Article]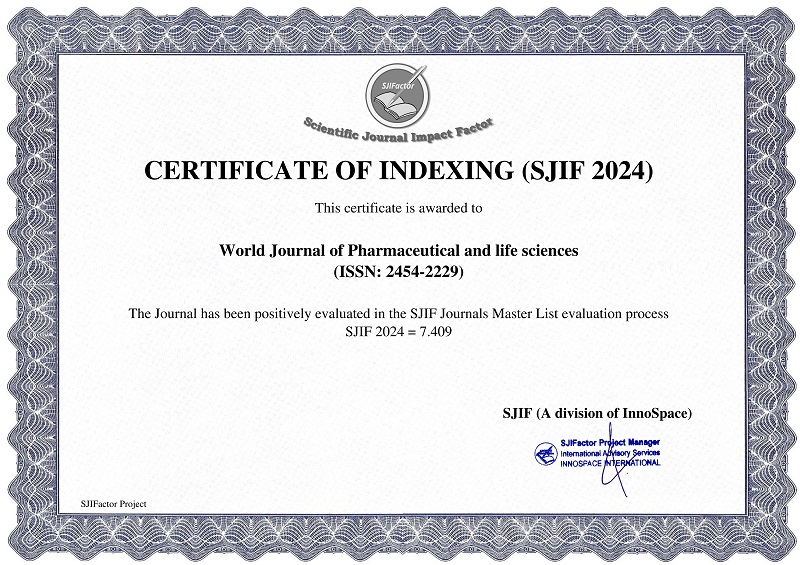 BEST PAPER AWARDS
World Journal of Pharmaceutical and life sciences Will give best paper award in every issue in the from of money along with certificate to promote research .
Best Article of current issue
Download Article : Click here