Abstract
A CASE STUDY: AYURVEDIC MANAGEMENT OF SHEETADA W.S.R TO GINGIVITIS.
Dr. Syed Munawar Pasha*
ABSTRACT
Sheetada is one of the dantamoolagata roga occurs due to vitiation of Kapha and Rakta,characterized by Raktasrava from the gums.The gums become krishna, mrudu and there is jeernata of gums which leads to prakledana and durgandhata of oral cavity. Based on above symptoms it can be compared to gingivitis.In this study 28 year old male patient was selected based on signs and symptoms of sheetada. He was then adminsterd scaling using dental scaler on the day of beginning of treatment followed by panchavalkala Kashaya gandoosha ,dantashodhana churna pratisarana and khadiradi vati for chewing for 15 days. After completion of the treatment course, considerable improvement was observed in the symptoms of sheetada.
[Full Text Article]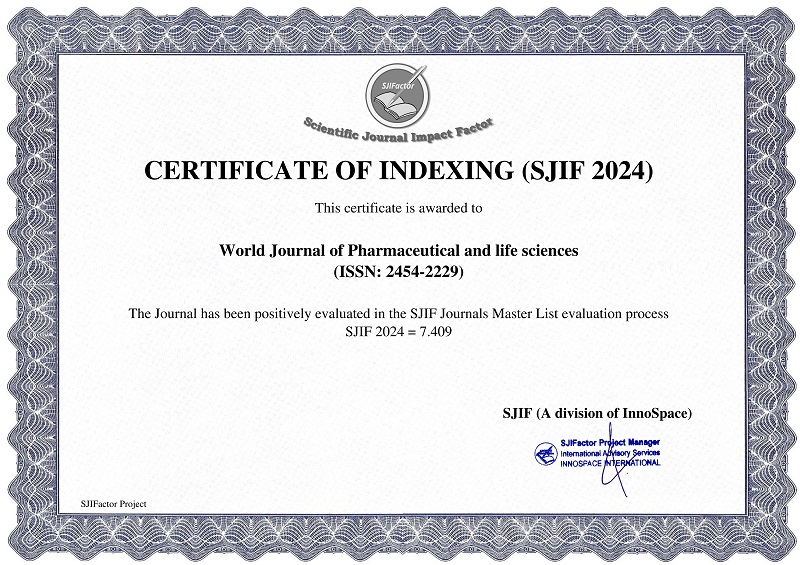 BEST PAPER AWARDS
World Journal of Pharmaceutical and life sciences Will give best paper award in every issue in the from of money along with certificate to promote research .
Best Article of current issue
Download Article : Click here