Abstract
COMPARATIVE ANALYSIS OF METHANOL EXTRACT (LEAF) OF VITEX SPECIES USING CHEMICAL AND BIOLOGICAL PARAMETERS.
Dipti Ranjan Behera & Sunita Bhatnagar*
ABSTRACT
Three members of family Lamiaceae and genus Vitex were compared; these were Vitex agnus-castus, Vitex negundo and Vitex trifolia. Methanolic extract of the three species was prepared and subjected to TLC analysis against 12 different solvents. Extract was also evaluated for cytotoxic activity using brine shrimp assay. Amongst the three species only Vitex negundo showed cytotoxic activity in 24 hrs. All the species were compared morphologically as well. Each and every parameter used depicted some variations in the three species. Results have been discussed.
[Full Text Article]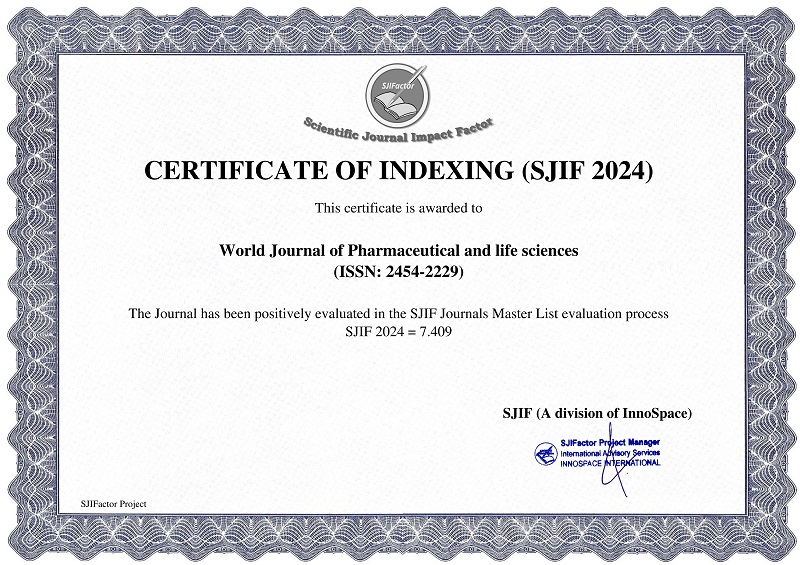 BEST PAPER AWARDS
World Journal of Pharmaceutical and life sciences Will give best paper award in every issue in the from of money along with certificate to promote research .
Best Article of current issue
Download Article : Click here