Abstract
A REVIEW ON INSIGHTS OF EXPERIMENTAL SURGERY IN AYURVEDA W.S.R SEEVANA KARMA IN DETAIL
Dr. Yashwanthakumar H.* and Dr. Vasudha A.
ABSTRACT
Acharya Sushruta known as "Father of Indian Surgery? and he was the first person who learnt and practiced various surgical procedures in ancient India (approximately 300 BC), he was a disciple of Dhanwantari sampradaya. Dhanwantari sampradaya is considered as the surgical school of ancient India. The name of the sage-physician Acharya Sushruta is synonyms with surgery, from his treatise "Sushruta Samhita" a pioneer and authentic text book of Shalyatantra, it is evident that he has given prime importance to the Shalyatantra (Surgical discipline), he took the teaching and practice of surgery in ancient India to the admirable heights and that era was later regarded as "The Golden Age of Surgery". The teaching principles and techniques mentioned by Acharya Sushruta is unparallel and these principles can be applied even today, the skill of a Surgeon develops by the proper surgical training hence in-order to address the necessity of the surgical training and how to learn these surgical skills he dedicated a separate chapter called Yogyasutriya Adhyaya in Suthrasthana. In this review we will discuss the importance, comparative evaluation and relevance of Yogyasutriya Adhyaya in present era.
[Full Text Article]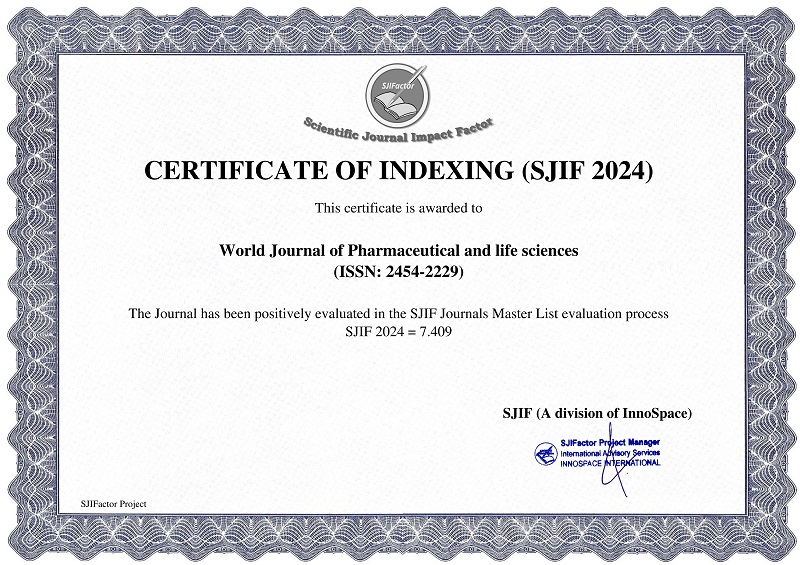 BEST PAPER AWARDS
World Journal of Pharmaceutical and life sciences Will give best paper award in every issue in the from of money along with certificate to promote research .
Best Article of current issue
Download Article : Click here