Abstract
DEVELOPMENT AND VALIDATION OF HPLC METHODS FOR THE ANALYSIS OF AZITHROMYCIN IN A MODEL MIXTURE WITH CETIRIZINE
*Tillaeva G. U., Gaibnazarova D. T., Tillaeva U. M. and Kasimova D. B.
ABSTRACT
A method for quality control of azithromycin in a model mixture with cetirizine using HPLC has been developed and validated. Chromatography conditions have been selected. The HPLC analysis method has been validated according to the following criteria: linearity, specificity, accuracy, sensitivity, accuracy, repeatability, reproducibility.
[Full Text Article]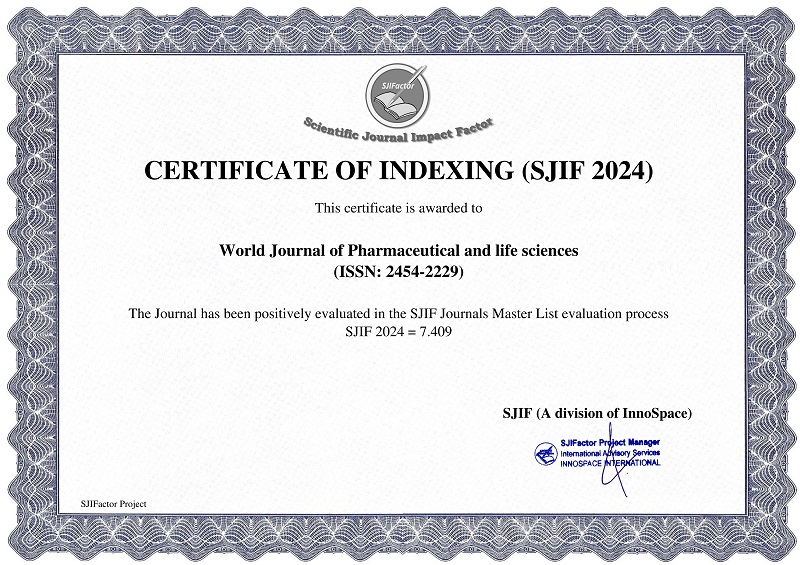 BEST PAPER AWARDS
World Journal of Pharmaceutical and life sciences Will give best paper award in every issue in the from of money along with certificate to promote research .
Best Article of current issue
Download Article : Click here