Abstract
INSIGHTS OF AGNIDAGDA VRANA AND ITS MANAGEMENT WITH RESPECT TO BURNS
Dr. Gowthami N.* and Dr. Shailaja S. V.
ABSTRACT
Burn injuries are an under-appreciated trauma that can affect anyone, anytime and anywhere.[1] A burn is a wound in which there is coagulative necrosis of the tissue. Also defined as damage to the skin or deeper tissues caused by sun, hot liquids, fire, electricity, radiations or chemicals is a burn.[2] Ayurveda which is an ancient science of treatment where the description of types, clinical features, treatments and complications of Dagdha Vrana having similarity to burn injury described in modern medicine. Dagdha Vrana (burn wound) which can be accidental or may be caused during para surgical procedures like Agnikarma. Acharya Sushruta, described Dagdha Vrana in the chapter 'Agnikarma Vidhi Adhyaya' in Sutrasthana. In this Adhyaya, Acharya explains the clinical features, types and treatment protocol for individual type of burns.[3]
[Full Text Article]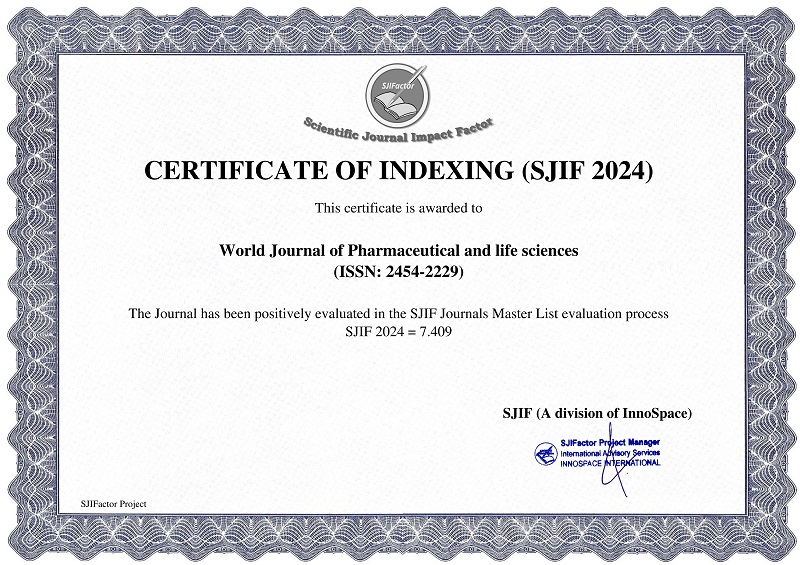 BEST PAPER AWARDS
World Journal of Pharmaceutical and life sciences Will give best paper award in every issue in the from of money along with certificate to promote research .
Best Article of current issue
Download Article : Click here