Abstract
LOCAL OCULAR THERAPEUTICS FOR NETRA ROGAS (AN OVERVIEW)
*Dr. Supriya T. S. and Dr. Sujathamma K.
ABSTRACT
Ayurveda is one among the ancient science which aims for "swasthasya swasthya rakshanam athurasya vikara prashamanam", that is to maintain the health of a healthy individual and cure the disease in the diseased. Shalakya Tantra is the branch which deals with the Urdhwajatrugatha vikaras that is Netra, karna, Nasa and Mukha rogas and different modalities of treatment has been explained in classics for the same. Among them KRIYAKALPAS are unique therapeutic procedures explained for different diseases of eyes, they are Tarpana, Putapaka, Anjana, Bidalaka, Seka, Aschyotana and Pindi. Acharya Sushrutha has mentioned separate chapter for kriyakalpa and has explained procedures there. Seka, Bidalaka and aschyotana are the procedures performed in Aama vastha of the disease which are advised in inflammatory process of eyes, whereas Tarpana, Putapaka and Anjana are performed in Niramavastha of the disease and has the ability to reach the posterior segment of eye. KRIYAKALPAS are most effective, preventive and curative topical procedure which are used for strengthening eyes and it also improves vision. It also plays a major role in overcome the complications and arrest the progress of the disease. Kriyakalpas are the topical treatments which has Trans-corneal permeation and has the ability to cross Blood-ocular barrier.
[Full Text Article]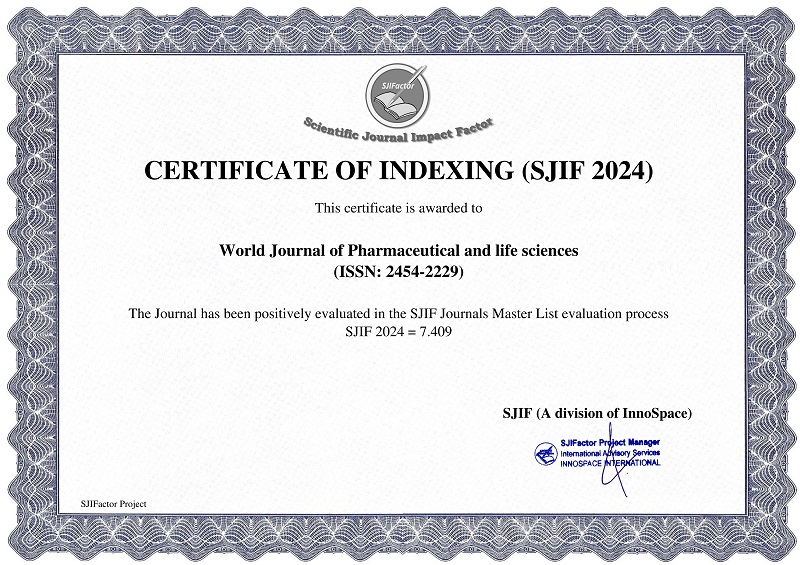 BEST PAPER AWARDS
World Journal of Pharmaceutical and life sciences Will give best paper award in every issue in the from of money along with certificate to promote research .
Best Article of current issue
Download Article : Click here