Abstract
AN OVERVIEW ON ANTIACNE ACTIVITY OF MEDICINAL PLANTS
Mamatha M. K.*, Lakshmi G., Hitesh Aradhya, Suma U.S., Sharanya M.G.
ABSTRACT
Acne vulgaris is the skin condition that affects people the most often in a generation. Acne vulgaris is a common chronic skin condition that affects the hair follicles and sebaceous gland that they are attached to. Teenagers and young adults are the age groups when acne most frequently occurs and manifests as red, painful bumps with pus-filled pimples. Some medicinal plants are readily available and safer than others, making them suitable anti-acne treatments. Herbs with varied antibacterial, anti-inflammatory, antifungal, and antioxidant properties have been used to treat acne. Overall, compared to modern pharmaceuticals, herbal therapy is still far more affordable and safe. Therefore, in the current environment, there will be a greater need for herbal therapeutic products than for synthetic ones.
[Full Text Article]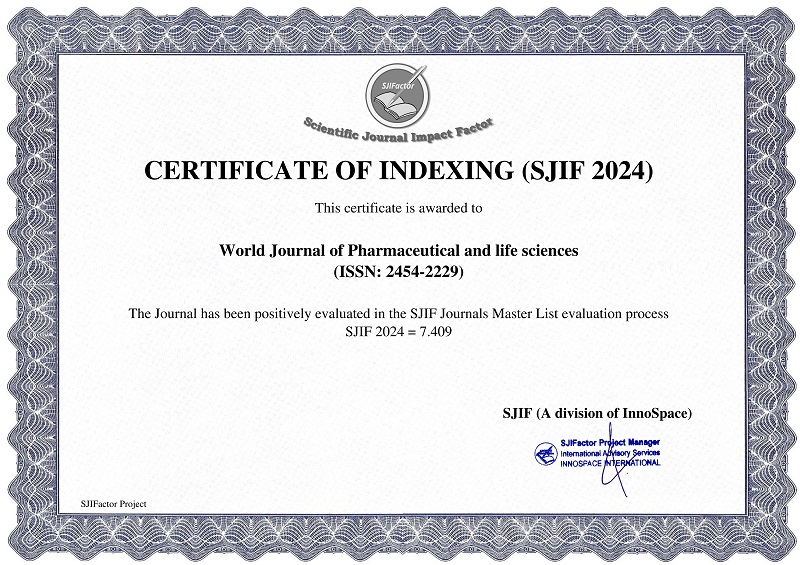 BEST PAPER AWARDS
World Journal of Pharmaceutical and life sciences Will give best paper award in every issue in the from of money along with certificate to promote research .
Best Article of current issue
Download Article : Click here