Abstract
AGNIKARMA AND ITS APPLICATION IN SHALYA TANTRA VYADHI
Dr. Ayesha Tasneem M. Z.* and Dr. Shailaja S. V.
ABSTRACT
Ayurveda is one among the ancient medical science in the civilization. Sushruta Samhita being one of the prime books, explains various para-Surgical procedures in different disease conditions. One such procedure is Agnikarma. The importance of Agnikarma in Ayurveda is so much that it ensures complete cure of Sadhya Vyadhi and avoids its recurrence. Agnikarma is a boon in Ayurvedic Surgical practice and hence one must be aware of all the conditions were Agnikarma can give a successful result.
[Full Text Article]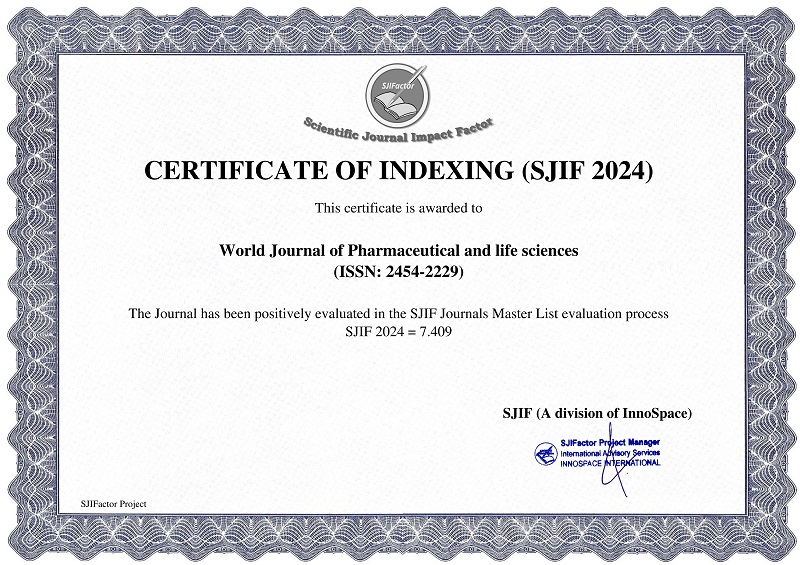 BEST PAPER AWARDS
World Journal of Pharmaceutical and life sciences Will give best paper award in every issue in the from of money along with certificate to promote research .
Best Article of current issue
Download Article : Click here