Abstract
STANDARD PROTOCOL FOR VARIOUS STHANIKA CHIKITSA IN PRASUTI TANTRA AND STREEROGA
Dr. Shilpa J.* and Dr. Anupama V.
ABSTRACT
In Ayurveda there are mainly three types of chikitsa viz Sodhana Chikitsa, Samana Chikitsa and Sthanika Chikitsa. Prasuti tantra and Streeroga deals with a number of Sthanika chikitsa which is done through Yoni Pradesha which includes Yoni Dhawana, Yoni pichu, Yoni Abhyanga, Veshawara, Yoni Dhoopana, Yoni Lepana, Uttara basti etc. These procedures are done with the type of Oushadha Kalpanas which suit that particular procedure and the diesease. The effectivesness of these treatment procedures are largely dependent on the way in which it is being done. Hence these Sthanika chikitsa should have a standard protocol which is tailor made according to the individual and according to the disease condition Here an attempt is made to standardise these Sthanika chikitsa through a definite protocol.
[Full Text Article]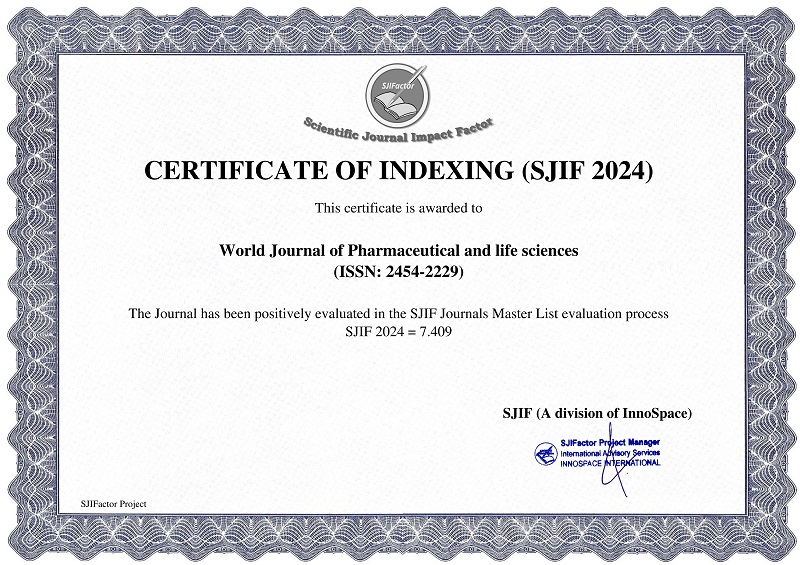 BEST PAPER AWARDS
World Journal of Pharmaceutical and life sciences Will give best paper award in every issue in the from of money along with certificate to promote research .
Best Article of current issue
Download Article : Click here