Abstract
CHILDHOOD MYOPIA-EPIDEMIOLOGY, RISK FACTORS AND MANAGEMENT IN MEERUT DISTRICT
*Dr. Jaishree Dwivedi M. S., Dr. Sandeep Mithal M. S., Dr. Alka Gupta M. S. and Dr. Lokesh Kumar Singh M. S.
ABSTRACT
Myopia is a refractive condition in which the images of distant objects are formed in front of the retina when the eye is in the un-accommodated or relaxed state. It occurs when the eyeball is too long or the refractive power is too great. Mcbrien et. all categorized myopia into two types: early-onset myopia and late onset. Childhood myopes will be classified as progressing or stable.
[Full Text Article]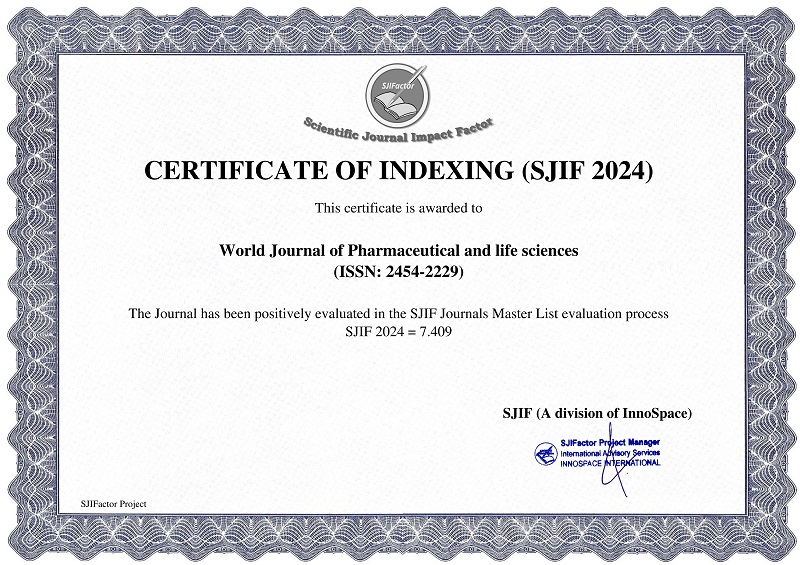 BEST PAPER AWARDS
World Journal of Pharmaceutical and life sciences Will give best paper award in every issue in the from of money along with certificate to promote research .
Best Article of current issue
Download Article : Click here