Abstract
TRIVIDHA ANUSHASTRA PRAYOGA IN URDHWAJATRU VIKARA: REVIEW ARTICLE
Sushobhitha M.* and Chandana P.
ABSTRACT
Bheshaja, Shastra, Kshara and Agni are four means of treatment according to Acharya Sushrutha. Anushastra karma (parasurgical procedures) means performing surgical procedures without using shastras (sharp/surgical instruments). Acharya Sushrutha mentioned 14 Anushastras among which Ksharakarma, Agnikarma and Jalaukavacharana given more importance and described indetail. Due to the pradhanyatwa of these 3 procedures in treatment they are known as trividha Anushastra. In most of the urdhwajatru vikaras like danta-dantamoolagata rogas, jihwarogas, tundikeri, vartmarogas,pillarogas of netra, arshas of nasa and karna these are used extensively. Materials and method: This is a conceptual type of study. Textual materials (bhrihatrayi, laghutrayi, various research articles) are used to gather all the available information regarding these Anushastrakarmas. Conclusion: Trividha anushastrakarmas are simple, noninvasive, safe, and cost-effective procedures which can be done on OPD basis. Hence one can give promising results to individual suffering from such ailments and can improve the quality of life.
[Full Text Article]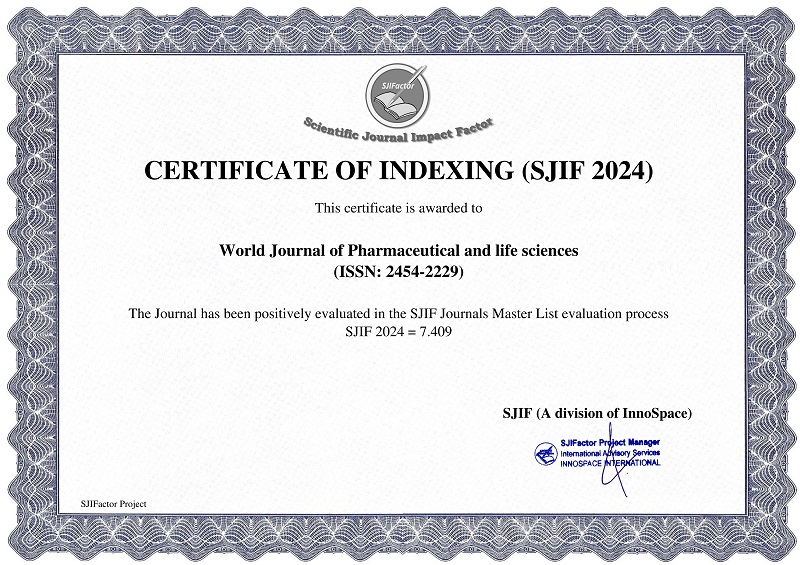 BEST PAPER AWARDS
World Journal of Pharmaceutical and life sciences Will give best paper award in every issue in the from of money along with certificate to promote research .
Best Article of current issue
Download Article : Click here