Abstract
CONSIDERING UTILIZATION RATE OF PEOPLE FROM HOSPITALIZATION SERVICES IN SHIRAZ, IRAN - 2015.
Zahra Yousefi, Shaghayegh Vahdat* and Hossein Hosseini-Fahraji

ABSTRACT
The aim of this research is considering utilization rate of people from hospitalization services in Shiraz, 2015. The sample is made of 1742 ones from Shiraz citizens more than 18 years who have been chosen with multistage classified and clustered sampling method. The tools used in this research were self-made inventories. The research pattern was descriptive. For analyzing data descriptive information and abundance tables have been used. The results showed that the average of using hospitalization services in Shiraz in 2015 is 2166 that the more is related to pharmacy with at most 15 times of recourse and the least is related to surgeries with 0.01 and at most 3 times.
[Full Text Article]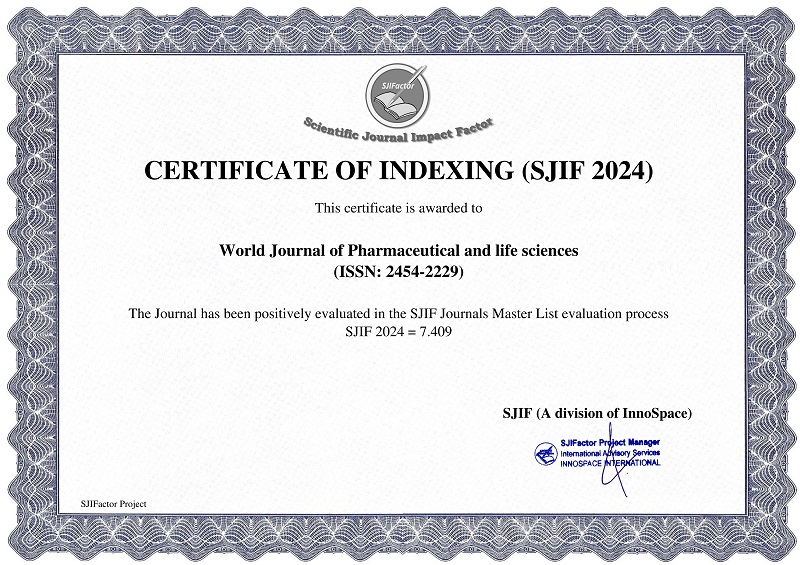 BEST PAPER AWARDS
World Journal of Pharmaceutical and life sciences Will give best paper award in every issue in the from of money along with certificate to promote research .
Best Article of current issue
Download Article : Click here