Abstract
CRITICAL ANALYSIS OF VRANAPAHARIRASA IN VRANA
Dr. Alan George A.*, Dr. Vishwanath Sharma and Dr. Shailaja S. V.
ABSTRACT
Vrnapaharirasa is a formulation mentioned in Rasayogasagara. It is indicated for internal administration in all types of vrana, nadivrana, bhagandhara. Key ingredients are paradha, gandhaka, harithala, manasila, guggulu, triphala.[1] The popular formulation is recognised and praised by vaidyas for its effectiveness against vrana and is available as a single formulation in gutika form and also as a key ingredient in many patent drug formulations. Its ingredients are Paradha, Gandhaka, Haritala, Manasila, Guggulu, and triphala. All ingredients are used after proper shodhana. Vranapahari rasa acts by its properties like Vrsya, sodhahara, vranaropana, kushtagna and more. This article aims in better understanding of action of vranapahari rasa in management of Vrana.
[Full Text Article]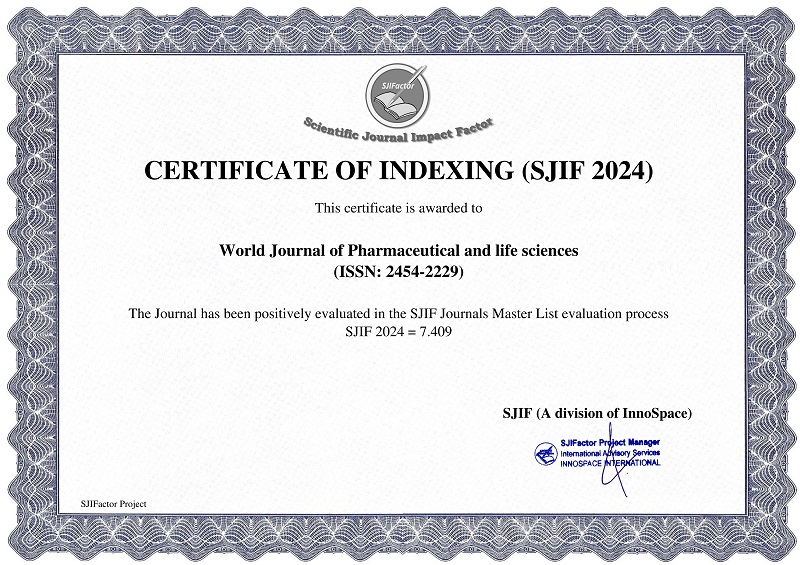 BEST PAPER AWARDS
World Journal of Pharmaceutical and life sciences Will give best paper award in every issue in the from of money along with certificate to promote research .
Best Article of current issue
Download Article : Click here