Abstract
INSILICO STUDY OF QUINAZOLINE-4-ONE ON SARS-COV 3CL PROTEASE
Kavitha K.*, Mohan S., Srinivasan N., Suresh R. and Vismaya K. V.
ABSTRACT
In the world wide presently severe panics caused by Severe Acute respiratory syndrome (SARS), Middle East respiratory syndrome – coronavirus.and Middle-East Respiratory Syndrome-Corona virus. Think about that, the researchers targeting these viruses have been required. Assortment literature quinazolinone derivatives exhibited antiviral activity and Corona viruses (Co-Vs) have been raising targets of some quinazolinone. The antiviral activity of quinazolinone against CoVs is assumed directly caused by inhibiting 3C-like protease (3CLpro). In this, we applied a newly designed quinazolinone compounds to systematically investigate binding affinity of compounds against SARS-CoV 3CLpro. The interaction of the newly designed compounds QC1-QC8 against 6M2N enzyme five quinazolinone an induced-fit docking analysis indicated are more involved in binding affinity. The present study aimed at studies showed with the systematic analysis, the newly designed potential quinazolinone are suggested to be templates to design functionally improved inhibitors quinazolinone.
[Full Text Article]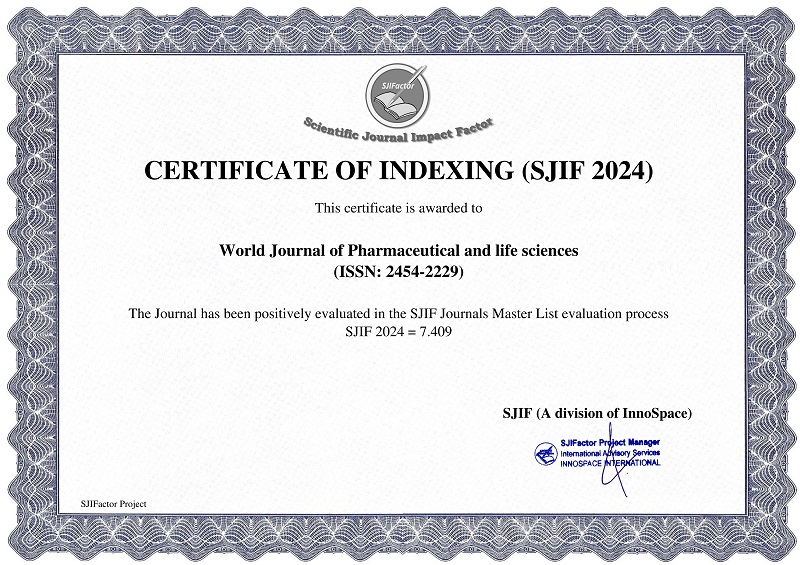 BEST PAPER AWARDS
World Journal of Pharmaceutical and life sciences Will give best paper award in every issue in the from of money along with certificate to promote research .
Best Article of current issue
Download Article : Click here