Abstract
SOCIAL MEDICINE: WHY NOT NOBEL PRIZE?
Dr. Byong-Hyon Han, Ph.D*
ABSTRACT
Social Medicine: Why Not Nobel Prize? Heidegger says, "existence is first." Sartre argues, "l'existence précède l'essence." "Social Medicine(SM) precedes a drug.? This is a key proposition for written by Byong-Hyon Han. In this COVID-19 era, No.1 SM is social distance. No.2 is mask. And No.3 is hand washing water. Today, what saves mankind from this pandemic is the idea and practice from 'Therapy of Social Medicine.' Such being the case, compared with mordern philosophy and drug, SM is worthwhile to win the Nobel Prize as a really new medicine to save us.
[Full Text Article]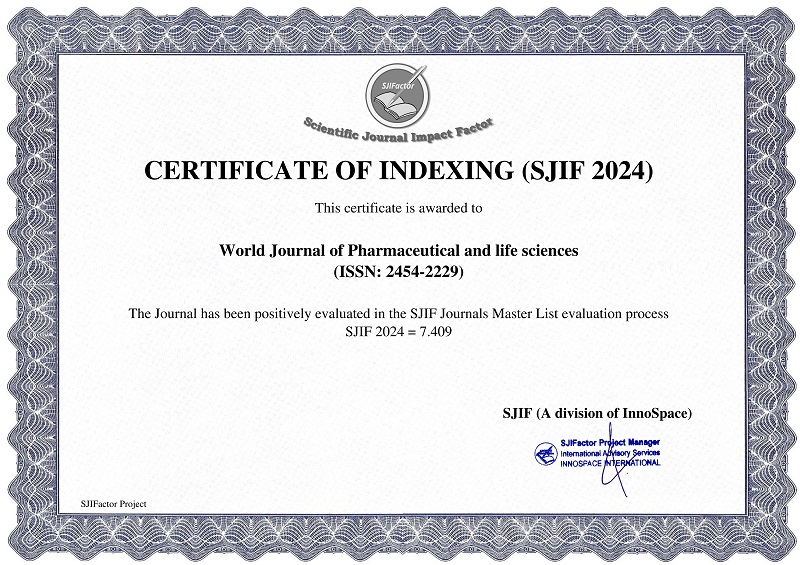 BEST PAPER AWARDS
World Journal of Pharmaceutical and life sciences Will give best paper award in every issue in the from of money along with certificate to promote research .
Best Article of current issue
Download Article : Click here