Abstract
REVIEW ON: PERINATAL AND NEONATAL MANAGING HEALTH CONCERNS OF THE MOTHER AND FOETUS IN THE PANDEMIC SITUATION OF COVID-19.
Devanand Dongre*, Om Kharde, Tanmay Dongaonkar, Shubham Doifode, Sudarshan Ugale, Ganesh Pimple, Amol Giri and Prafulla Tathe
ABSTRACT
Since January 2020, the COVID-19 infection has been prevailing in India. Due to immaturity of immune function and the chance of mother-fetal transmission, neonates are particularly prone to COVID-19. The perinatal-neonatal divisions should collaborate closely and take combined approaches, and the neonatal intensive care unit should arrange the emergency plan for COVID-19 infection as far as possible, so as to ensure the optimal management and treatment of possible victims. According to the latest COVID-19 national management Protocol and the actual situation in India.
[Full Text Article]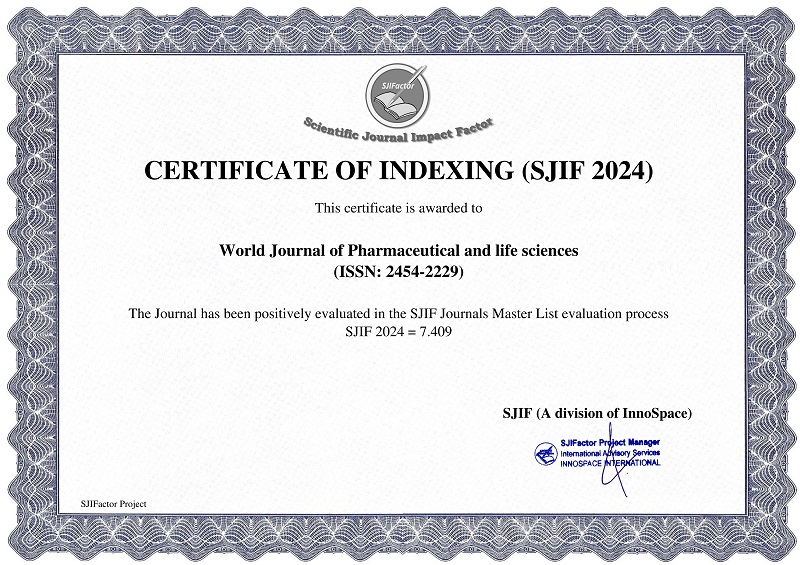 BEST PAPER AWARDS
World Journal of Pharmaceutical and life sciences Will give best paper award in every issue in the from of money along with certificate to promote research .
Best Article of current issue
Download Article : Click here