Abstract
EXTRACTION OF FOREIGN BODIES (SHALYA APANAYANEEYA) – A REVIEW ARTICLE
*Dr. Vishnu Raj M. and Dr. Shailaja S. V.
ABSTRACT
Shalya is a main threat that disturb the comfort (sukha) of a person that eventually leads to various diseases or death. Pranashtashalya comprises of two words pranashta and shalya. Pranashtashalya in the sense denotes non procurable foreign particles lost in body. Acharya Susrutha mentioned about extraction of prnashta shalya in twenty seventh chapter of Susrutha Samhita sootra stana which is considered as one of the pillar stones of shalya tantra. Acharya Susruta managed to trace out, remove or manage the foreign particles lost in the body from signs and symptoms exhibited by the subject and also using the diagnostic techniques designed by him. Some of the techniques that were used those days are now also practiced.
[Full Text Article]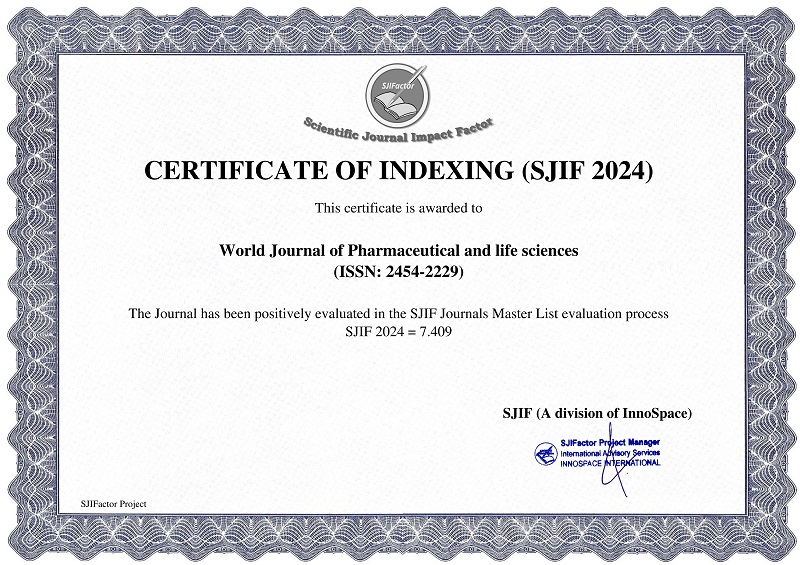 BEST PAPER AWARDS
World Journal of Pharmaceutical and life sciences Will give best paper award in every issue in the from of money along with certificate to promote research .
Best Article of current issue
Download Article : Click here