Abstract
RARE PRESENTATION OF HCC??
Dr. Abhinav Aggarwal*
ABSTRACT
Background: Backache is a common presenting complaint among patients coming to the orthopedic out patient department (OPD). A lot of times these do not warrant imaging investigation based on clinical examination. Case presentation: We present a case in which patient presented with low backache and imaging helped diagnose a nasty cause for the same. Conclusion: Imaging should be performed in all cases where pain is classified as severe in nature on physical examination.
[Full Text Article]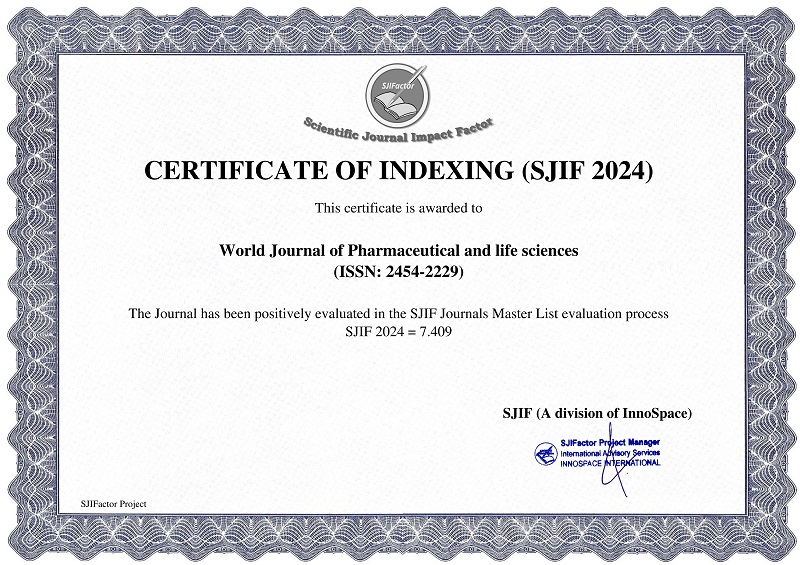 BEST PAPER AWARDS
World Journal of Pharmaceutical and life sciences Will give best paper award in every issue in the from of money along with certificate to promote research .
Best Article of current issue
Download Article : Click here