Abstract
STUDYING OF THE INTERACTION OF SUPPOSITORY BASES WITH MEDICINAL SUBSTANCES OF COMBINED ACTION IN SUPPOSITORIES.
*Tillaeva U. M., Rakhmanova Z. A., Tillaeva G.U., Abduganiev Sh. Kh. and Yahyaev U. B.
ABSTRACT
Of the currently existing dosage forms (DF) in medical practice, rectal DF are of significant interest, among which the most common suppositories.[1] The creation of suppositories of combined action is an urgent problem of the pharmaceutical industry of the Republic.
[Full Text Article]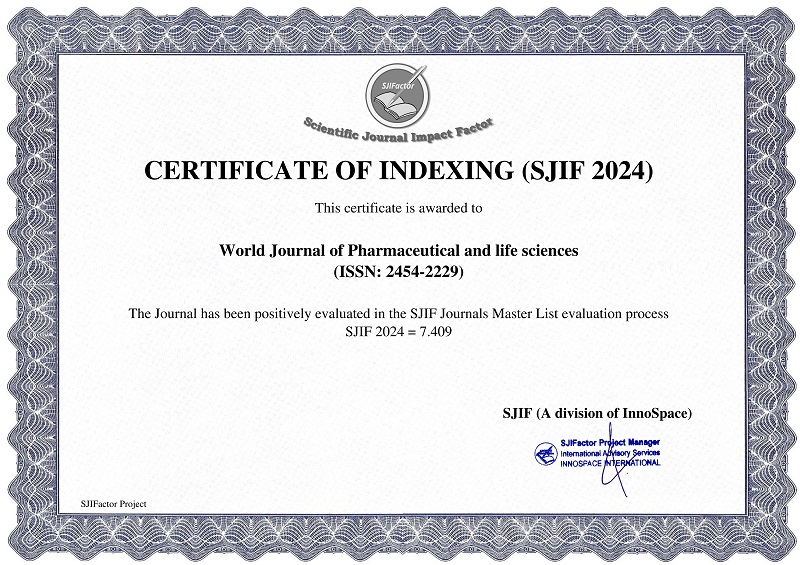 BEST PAPER AWARDS
World Journal of Pharmaceutical and life sciences Will give best paper award in every issue in the from of money along with certificate to promote research .
Best Article of current issue
Download Article : Click here