Abstract
IRIMEDADI TAILA AS A MEDICINE TO TREAT PLAQUE INDUCED GINGVITIS.
Dr. Sheetal Gupta* and Dr. Neha Pagyal
ABSTRACT
Ayurvedic drugs have been used since ancient times to treat diseases including periodontal diseases. Oral rinses made from Ayurvedic medicines are used in periodontal therapy to control bleeding and reduce inflammation. To evaluate the efficacy of herbal preparation (Irimedadi Taila) on reduction of plaque induced gingivitis, a total of 100 volunteers with clinical signs of mild to moderate gingivitis were selected. The patients were instructed to use 2-3 drops of Irimedadi Taila and gently massage the gums twice daily for 21 days. Results showed that gingival bleeding index. Irimediadi Taila is effective in treatment of plaque induced gingivitis and can be effectively used as an adjunct to mechanical therapy.
[Full Text Article]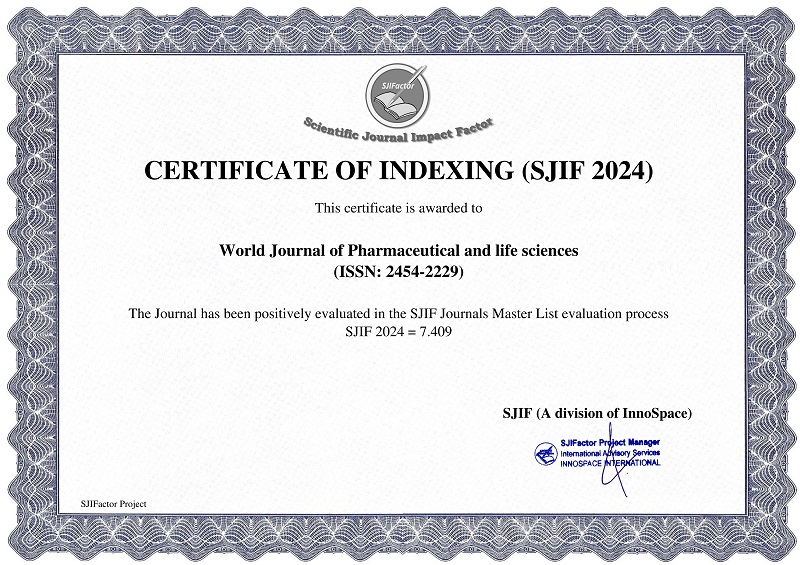 BEST PAPER AWARDS
World Journal of Pharmaceutical and life sciences Will give best paper award in every issue in the from of money along with certificate to promote research .
Best Article of current issue
Download Article : Click here